In a country and a sport known for their conservatism, the rise of teenage batsman Haseeb Hameed sticks out like a lighthouse in the fog. At just 19 years and 297 days, the Lancashire batsman is making his international debut on Wednesday (9 November) and, in turn, will become the first teenager to represent England since the late Ben Hollioake.
Hameed has enjoyed a stellar season in domestic cricket, scoring a head-turning 1,129 runs, including four centuries, in the County Championship. And his impressive performances for Lancashire have seen Hameed leapfrog the queue of prospective England batsman.
Here, IBTimes UK takes a closer look at England's teenage debutant.
Pedigree
Hameed has been groomed for Test cricket since he was a toddler. His father, Ismail, was a self-taught cricketer who copied the legendary defensive technique of Geoffrey Boycott and has passed the Yorkshire hero's approach down to his son.
"Even now I can picture myself in the living-room with the TV to my left and my dad sitting on the sofa right in front of me and throwing balls at me," Hameed recently said, according to the Daily Telegraph.
"I'd play a few shots into the sofas then I'd end up breaking something and there'd be a bit of a hoo-ha, but my mum never told me to stop playing. That was one of my best memories growing up as a child, playing in that living room, because that was the starting point I guess of my passion for cricket."
Technique
In an age of sweeps, reverse-sweeps and switch-hits, Hameed is something of a throwback. The teenager aspires to make the biggest score of an innings rather than produce the most eye-catching shot of the day – and this virtue has marked him out on the County scene.
Hameed looks to occupy the crease, leaving anything outside his off-stump and then picking the bowlers off whenever they stray in line or length. He did, however, play a more expansive game when plundering the second of his two centuries in the Roses match against Yorkshire back in August.
In the first innings at Old Trafford, Hameed scored a typically watchful 114 from 209 balls, before upping the tempo second time around as Lancashire looked to declare, pummelling 100 not out from 124 balls. At present, Hameed's underdeveloped physique doesn't allow him to dominate like some batsman, but he has spoken of his desire to become more of a boundary-hitter as his career develops.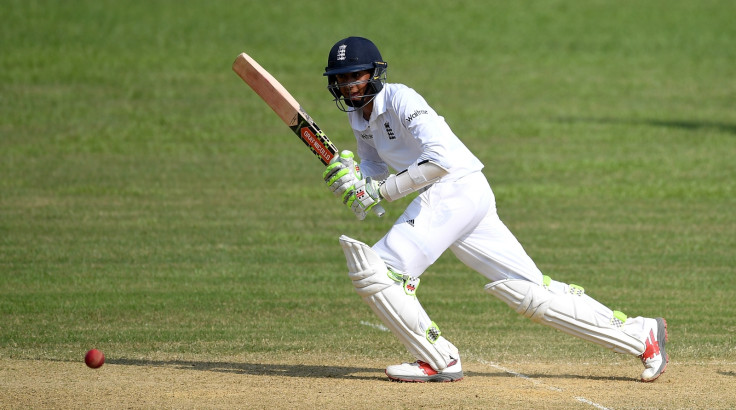 Temperament

The influence of T20 cricket has made modern-day batsman more nervous than ever about their scoring rate. Hameed, by contrast, seems to bat in his own bubble, happy to wear the bowlers down in their first spell before taking advantage later in the day.
Hameed's tranquillity at the crease is made all the more surprising, perhaps, by his age. Unlike most players of his generation, his temperament seems to be perfectly suited to playing traditional, old-fashioned Test cricket.
"He's got a huge amount of maturity," Lancashire coach Ashley Giles recently told the BBC. "He knows his game now and loves his batting – even when he's not playing that well he finds a way and battles."
Inspirations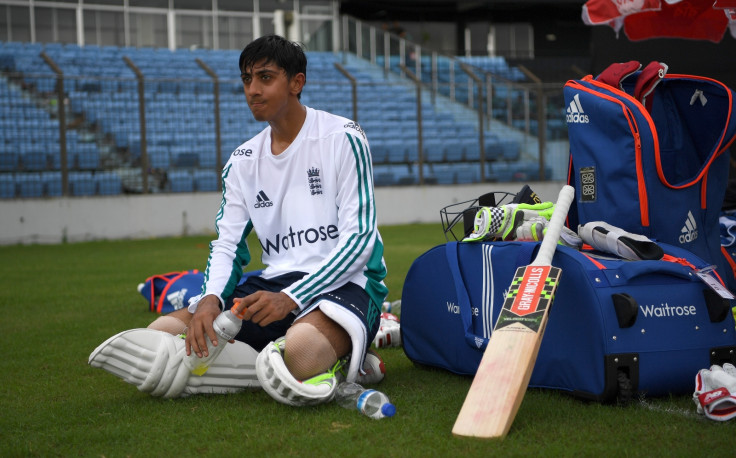 Hameed finds himself in the unusual situation of playing with one of his childhood heroes in the England side, Joe Root. Hameed has also revealed that his other heroes include India captain Virat Kohli and the retired Sachin Tendulkar.
Of the three, only Tendulkar made his Test debut before turning 20 – and if Hameed goes on to enjoy half of the success of the Little Master, the Lancastrian will quickly become an English sporting hero.