Who is James 'Mad Dog' Mattis? Donald Trump's choice for secretary of defence
The retired general once said it was 'fun to shoot some people'.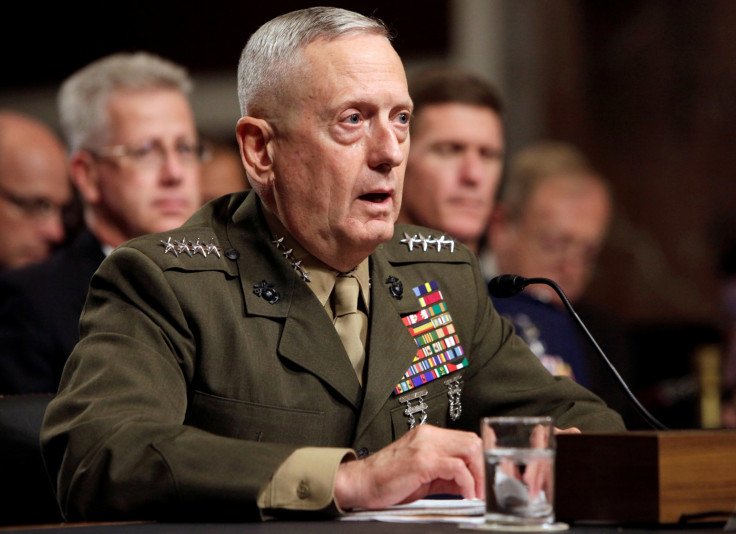 When Donald Trump announced to a rally in Cincinnati that he was nominating James Mattis as secretary of defence in his upcoming administration, he alluded to the retired Marine Corps General's reputation by referring to him by his controversial nickname, 'Mad Dog'.
The 66 year old served in Iraq and Afghanistan, and though revered in the US Marine Corp, he has courted controversy for his colourful language. "Be polite, be professional, but have a plan to kill everybody you meet," he said in 2003. Two years later he said it was "fun to shoot some people".
It was Mattis who talked Trump out of his campaign promise to reintroduce water-boarding if elected: "He said: 'I've always found, give me a pack of cigarettes and a couple of beers and I do better with that than I do with torture.' And I was very impressed by that answer," Trump said.
But on other campaign promises, Mattis and Trump are more closely aligned. Like Trump, the general has been a vocal opponent of the US-led nuclear deal with Iran, branding the Islamic republic a bigger immediate threat to regional stability than both Islamic State (Isis) and al-Qaeda.
Mattis fought in Falluja in 2004, and between 2010 and 2013 oversaw US forces across the Middle East. In 2010 he was described by former US defence secretary Robert Gates as "one of America's great strategic thinkers", and since his retirement he has worked as a fellow at Stanford University's Hoover Institution.
The potential appointment of Mattis as defence secretary presents a logistical hurdle for Trump, given that US law requires senior military figures to be retired for seven years before taking this position. As a result, his appointment would need to be approved by the US Congress. He would be the first general to take the position since General George Marshall in 1950, defence secretary to then-president Harry Truman.
It is understood that Mattis' nickname 'Mad Dog' was given to him by Marines that served under him in Iraq and Afghanistan, where he was known for his pre-battle speeches peppered with quotes made by Roman emperor and philosopher Marcus Aurelius.
Trump promised during his campaign to increase defence spending by as much as $100bn (£79.2bn) during his first term of office, paying for tens of thousands of new US troops, planes and warships. But despite bullish language on defeating Isis, little is known about the billionaire's views on foreign policy.
© Copyright IBTimes 2023. All rights reserved.