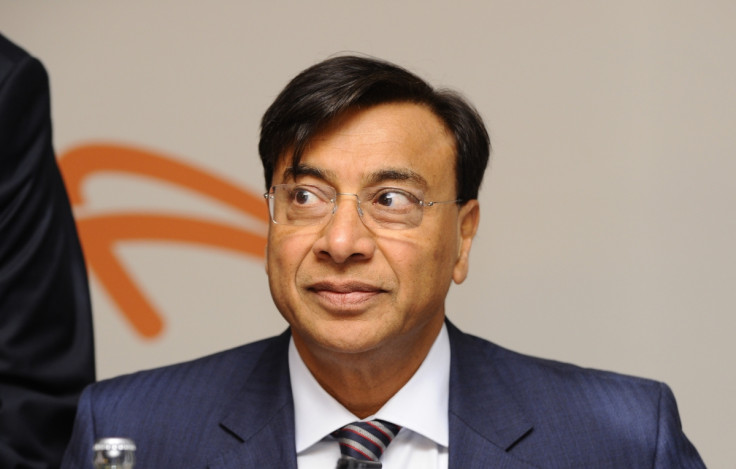 Lakshmi Mittal is the chairman and chief executive of ArcelorMittal, the world's largest steel-making company. The Indian billionaire has seen his fortunes rise over the past year on the back of a rebound in steel prices and demand.
Mittal joined his father's steel company, Ispat, after graduating with a commerce degree from St Xavier's College in Kolkata. He set up his first steel plant in Indonesia in 1976, due to the Indian government heavily restricting domestic steel production.
"It took me 12 to 14 years of very hard work to build the business up," Mittal said in 2006. "I went through great hardship and had to subsist on $250 (£190) a month."
In order to secure a cheap supply of non-scrap iron for Mittal Steel, Mittal turned to the Iscott steel mill at Point Lisas in Trinidad and Tobago. The state-run mill was poorly operated, losing around $80m a year. "They weren't paying attention to improving the technology, and they were really not bothered because it was a state-owned company," Mittal said about the Trinidad operation.
He negotiated a lease to run the mill on a 10-year contract, with an option to buy after five years. Iscott returned to profits in less than a year under his leadership, with Mittal's company buying the mill outright in 1994.
Buoyed by the experience, Mittal went on an expansionary drive by acquiring promising steelmaking operations around the world, including in Mexico, Canada, Germany, the United States, France, Romania, Poland and South Africa.
Lakshmi Mittal fact file
Name: Lakshmi Niwas Mittal
Date of birth: 15 June 1950
Place of birth: Sadulpur, Rajasthan
Citizenship: India
Net worth: $15.9bn
Marital status: Married
Name of partner: Usha Mittal
Children: 2
The headquarters of Mittal Steel was moved to London from Indonesia in 1995, with Mittal settling down at a residence purchased for an eye-watering £70m in Kensington Palace Gardens.
Mittal Steel mounted an £18bn takeover of rival Arcelor in 2006, creating a vast enterprise controlling 10% of the global steel market. ArcelorMittal is also one of the world's largest producers of iron ore and coal.
Mittal's personal fortune peaked at £27.7bn in 2008. The steel tycoon was ranked the wealthiest person residing in Britain for eight years in a row between 2005 and 2012, before he was knocked off the top of the Sunday Times Rich List by Russian businessman Alisher Usmanov.
A surge in cheap steel exports from China led to ArcelorMittal's share price shrinking by 60% during 2015, with the company posting a more-than sevenfold increase in its net loss to $7.9bn for the year. This prompted Mittal to set out a grand plan – dubbed Action 2020 – to improve core profits by $3bn a year by 2020 through cost cuts.
The strategy appears to be paying off, with the company reporting a 19% increase in net profits in the June 2017 quarter to $1.3bn. However, it said cheap imports from China and elsewhere into its core markets continued to be a hurdle.
"It remains a matter of concern that we are not able to capture the full benefits of this demand growth due to continued high levels of imports," Mittal said in July 2017.