Ted Malloch, Donald Trump's choice for top diplomat to the EU, sparked outrage in Brussels after he compared the bloc to the Soviet Union and said it needed "taming". Here is everything you need to know about Trump's man in Brussels.
Ted Malloch fact file
Date of Birth: 22 September 1952.
Place of Birth: Philadelphia.
Education: Gordon College (BA), University of Aberdeen (MLitt), University of Toronto (PhD International Political Economy).
Career: Senior Fellow of Aspen Institute, President of CNN World Economic Development Congress, deputy chief of UN Economic Commission for Europe, senior management fellow at Oxford University, Professor of Strategic Leadership at Henley Business School.
Family: married with four children.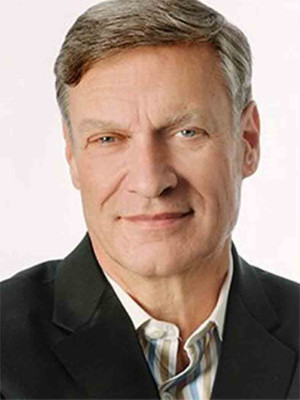 Career
Malloch has a Masters degree from Aberdeen University and a PhD in International Political Economy from Toronto University. He has been a Senior Fellow of the Aspen Institute, an organisation promoting leadership initiatives, and was President of CNN's World Economic Development Congress.
He worked for the UN's Economic Commission for Europe towards the end of the Cold War and went on to head the consultancy department at Wharton-Chase Econometrics and work for investment bank Salomon Brothers.
He has held several policy positions on the US Senate Committee on Foreign Relations, as well as an academic fellowship in management of Oxford University. He is currently the Professor of Strategic Leadership and Governance at Henley Business School.
Controversy surrounding Malloch's ambassador role
Malloch's appointment has been met with fierce opposition by EU officials who argue that his rhetoric is "undiplomatic." The Eurosceptic US diplomat has described the EU as an "overly complex, fairly bloated, bureaucratic organisation" that is difficult to explain.
He compared the bloc to the Soviet Union which he claims to have helped dismantle. "I had in a previous career a diplomatic post where I helped to bring down the Soviet Union, so maybe there's another union that needs a little taming," he said.
He also criticised the President of the European Commission, Jean-Claude Juncker, describing him as a "very adequate mayor, I think, of some city in Luxembourg." He suggested Juncker "should go back and do that again."
Malloch sparked fresh controversy when he declared on a Greek TV show that Greece should have left the eurozone four years ago. "Why is Greece again on the brink? It seems like a deja vu. Will it ever end? I think this time I would have to say that the odds are higher that Greece itself will break out of the euro."
He said he agreed with Trump's comment on Twitter in 2012 that Greece should "go back to its own currency."
I would also say that this probably should have been instigated four years ago, and probably it would have been easier or simpler to do," Malloch said on Greek TV show Istories.
What do EU officials say about Malloch?
Manfred Weber, a German MEP, and Guy Verhofstadt, the European Parliament's Brexit negotiator, have written a letter to President Juncker urging him to refuse Malloch's diplomatic credentials. He accused him of "outrageous malevolence" towards "the values that define this European Union" and said his comments "have the potential to seriously undermine the transatlantic relationship that has, for the past 70 years, essentially contributed to peace, stability and prosperity on our continent."
Gianni Pittella, the Italian leader of the Socialists and Democrats party, called on the EU to treat Malloch as a "persona non grata" after his "shocking statements." He added that ignoring his "unacceptable stance" towards EU values "would undermine our future relationship with the US administration and could potentially contribute to the spread of populism and Euroscepticism across Europe.