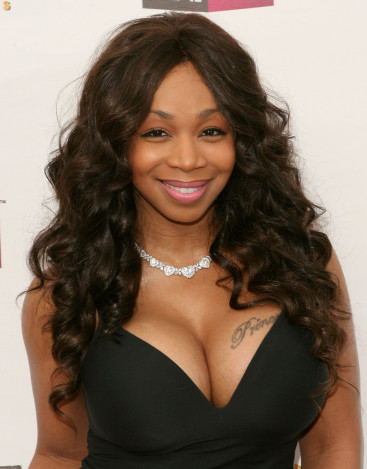 Since entering the Celebrity Big Brother house on 5 January 2016, Tiffany Pollard has kept viewers thoroughly entertained by mistakenly declaring the death of David Guest, clashing with Towie's Gemma Collins and defending Stephanie Davis after #DischargeGate. Although far from a shrinking violet, it is safe to say that the US reality star, who is relatively unknown in the UK, has waited patiently for her turn in the limelight.
With the finish line in sight, the 34 year old has given the term 'man-eater' new meaning by making a beeline for Scotty T – just hours after his former love interest Megan McKenna left the house. The pair have been flirting up a storm and even shared a kiss. She even appeared to touch his manhood in the shower at one point before saying he was well-endowed. Thanks to duo's romps, her popularity has increased: she is now the favourite to take home the CBB crown.
According to Unibet, odds on Pollard "have dropped more quickly than Scotty T's pants did in the swimming pool last night". Flavor Flav's former lover is now 6/4 to win with Scott T 7/4. But for some spectators, their fledging romance is simply a ploy to to garner popularity and sway the public ahead of the final on 5 February.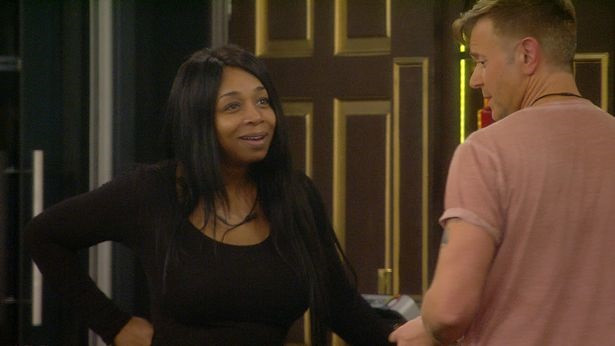 "Obviously she's just very horny and she's coming across as very desperate," McKenna said."I don't care about the game – it's a game, Truth or Dare. I did it on Ex On The Beach numerous times, [so] I can't say anything – it's fine. But I do think [regarding] the shower thing: did she touch his d**k or what? She defo touched it."