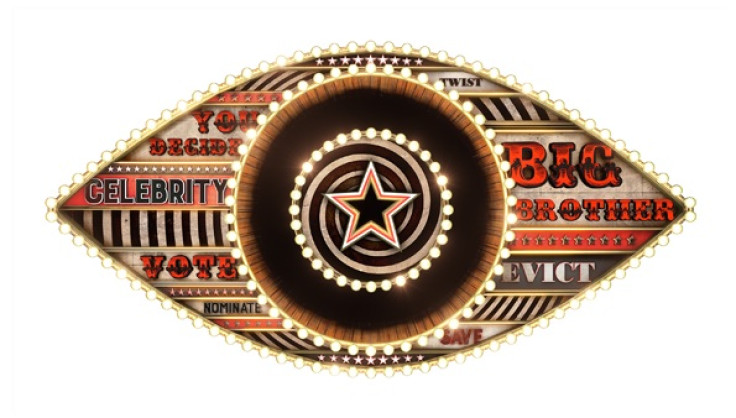 It's pretty safe to say, it's been yet another eventful week in the Celebrity Big Brother house. Reality stars Scotty T (Geordie Shore) and Megan McKenna (The Ex On The Beach) have gotten even closer, there's been a suspected pregnancy, plenty of arguments as well as two walkouts and the typical eviction. So much has happened that its hard to remember everything. Well, fear not, IBTimesUK has rounded-up all the best bits from the past week to get you up to speed...
David Gest and Angie Bowie quit the show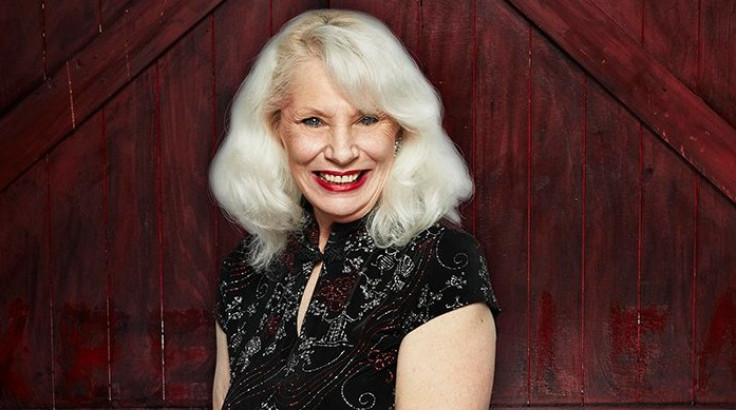 Following on from Jonathan Cheban's premature exit from the house earlier in the competition, producer and television personality David Gest quit the show citing "medical reasons" as the cause, after having been in the house for only 13 days, on 18 January. The very next day, Angie Bowie, the former model and ex-wife of late musician David Bowie, left the competition due to her "feeling unwell for a few days" previous.
Kristina Rihanoff was evicted
Former Strictly Come Dancing star Rihanoff was evicted from the house during the live show on 20 January. While being one of the quieter housemates during the past few weeks, the professional ballroom dancer was certainly the basis of some newsworthy announcements during her time on Celebrity Big Brother.
On 8 January, just days after the famous faces began the competition, she revealed she was pregnant with boyfriend Ben Cohen, whom she met on the BBC1 show back in 2013. Following that, she declared that due to her pregnancy, she will not return to perform on Strictly.
Megan lost her temper... (again)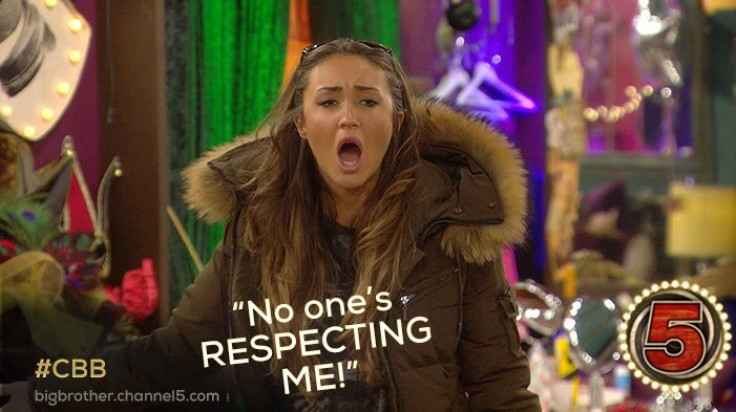 Megan McKenna and Stephanie Davis have pretty good friends so far in the house, with McKenna sticking up for her pal when she found herself in numerous arguments with other contestants. But that has all changed.
After giving Davis her "brand new tracksuit" to wear as she didn't have any clothes, McKenna was outraged to learn that Jeremy McConnell had pushed Davis into the pool while she was wearing it. And even more outraged that Davis had let him do it.
Upon seeing her soaking clothes, McKenna confronted Davis saying: "Steph are you taking the f**king p**s?" When Davis tried to defend herself, McKenna walked off, spouting: "I'm sick of it. Disrespectful to my s**t. I said she could borrow it, it's disrespectful. I knew I was gonna flip. "I said to her it's a brand new tracksuit, I gave it to her this morning because she didn't have any clothes," before screaming: "No, she should hang it up. I'm sick of it!"
Later, she erupted again when she saw that McConnell was tidying Davis's clothes away."Why are you doing her clothes?" she shouted. "Leave them, she needs to do something, all her stuff's everywhere I'm sick of it."
And that's not all she seemed to lose either. She appeared to lose her clothes too, during an intimate cuddle with Scotty T that was shown on spin-off show Bit On The Side on 21 January.
Stephanie Davis was given a formal warning
In the highlights episode on 18 January, The Only Way Is Essex star Gemma Collins opened up to Davis about her opinion and how she believed her flirty behaviour with McConnell was basically "cheating" (on her boyfriend on the outside, Sam Reece) and unacceptable. Davis hit the roof.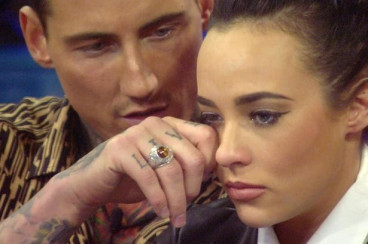 "Who are ya? You're off TOWIE. What's your talent? Nothing," she shouted at Collins before retreating to the Diary Room. There, she continued her rant, saying: "Gemma's a f**king c**t, I hate her. If you let me back in that house I'm gonna end up doing something I regret.
"Even if that's punching Gemma Collins in the face which she deserves. She's a f**king diva, big lion-headed c**t who's an absolute k*** and people that do like her need to give their head a wobble because she's disgusting."
Davis was giving a formal warning about her language and her violent threats towards Collins after her outburst. Meanwhile, Davis also upset McConnell when she told him that she loved boyfriend Reece and has plans to marry him when she leaves the competition.
Gemma Collins announced she's "100% convinced" she's pregnant
At around lunchtime on 22 January, Collins became hysterical during a conversation with Tiffany Pollard where she announced that she suspects she might be expecting a baby. "I'm 100% pregnant. I know it, I know it, I know it. I'm excited but I'm nervous as well. I need a test," she whispered to the I Love New York star, who tried to console her.
As the TOWIE star became progressively more worked up, she said: "I know my belly when it's fat, I'm used to it but this is something different. This is the pain... I'm having a baby I know I am. I definitely am. I can feel it in me." To which Pollard replied: "If it's hard down there it's a sign."
There has been no confirmation yet as to whether Collins's pregnancy suspicions are in fact correct.
For more entertainment news follow A-List on Twitter @Alistinsider