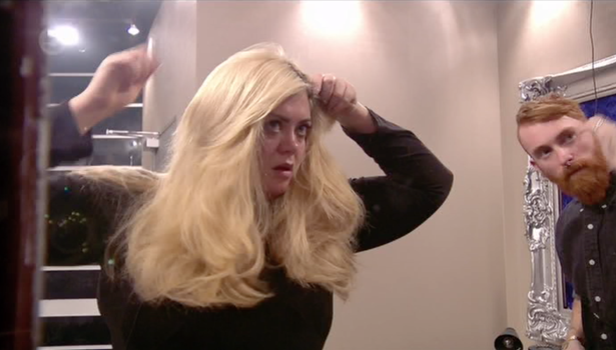 Gemma Collins and Danniella Westbrook staged another walkout on Celebrity Big Brother. The pair, who are partners in crime in the house, had threatened to quit the house earlier after throwing a dramatic strop following rows with fellow housemate Stephanie Davis.
It wasn't long before they had another set-to with the former Hollyoaks actress after she criticised Gemma during a challenge in which the housemates spoke their truth about their fellow celebs in an effort to win immunity from eviction. Stephanie's remarks in which she described Gemma as manipulative, sent Danniella into orbit. " I can't keep my mouth shut," she said enraged, and quitting the challenge promptly stormed out of the house in tears with the TOWIE star.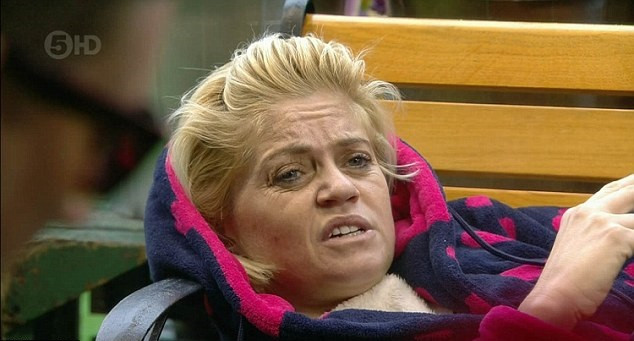 After being dragged back to the house, the pair were invited into the diary room to let off steam. "Things have been said the last couple of days, which you might not be aware of, that are hurtful to her [Danniella] and hurtful to me. We're not made of steel; we're not made of rock. It's hurtful," explained Gemma.
Explaining their sense of loyalty towards one another, they promised not to try and walk out again. "The only time we'll leave is when the public vote us out and we walk down those stairs to hug our mums," said Danniella.
The pair returned to the house in a calmer frame of mind and apologised to the rest of the housemates for their over-reaction. However, their friendly demeanor towards the housemates left Stephanie feeling frozen out. "They come in saying I love you to all of you over my head and I'm just sat here and I didn't know where to look," she said, obviously upset by the apparent sleight.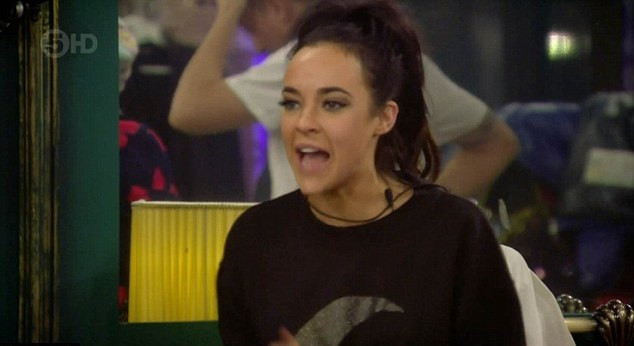 Having won the task and immunity, it was announced that Stephanie had also won a fish and chips dinner for the house. The meal seemed to put everyone in a better mood and even Danniella and Gemma made an attempt at a ceasefire with Stephanie over dinner, but she was having none of it. "I really can't wait to just go home to my mum and dad and just have nice people around us."
While she initially refused to eat with them, Danniella extended an olive branch and hugging Stephanie explained her reaction. Gemma too, approached Stephanie to clear the air, and the three appeared to resolve their issues for the time being at least.
While the drama in the house was focused on the in-fighting, there was also a medical emergency after Gemma cut her finger 'through to the bone', while peeling potatoes. The 34-year-old received treatment from a medic in the diary room before being escorted off the premises and taken to hospital where she was given stitches.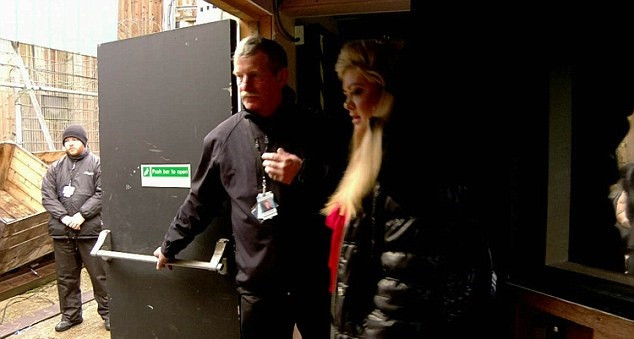 It had already been an eventful 24 hours for the reality TV star, who had won immunity and was offered the opportunity of a professional blow dry. Her urgent need to have her hair washed depended on the rest of the housemates forfeiting hot water for the day. As Darren Day urged her to get her hair done regardless, Stephanie later accused her of not being concerned about the team, observing that: "If she had to go without hot water for someone else, there'd be hell to pay."
It's not as if she was even happy with her treat. Throughout the blow dry she whined at the long-suffering hair stylist complaining that it wasn't done to her satisfaction. Returning to the house she railed: "There are blow dry's and there are blow dry's. This isn't an Essex blow dry."
Her treatment of the stylist left CBB viewers horrified and they turned to Twitter to slam her for her rudeness. "Gemma is so rude the way she talked to that hairdresser. She should be ashamed of herself," said one viewer.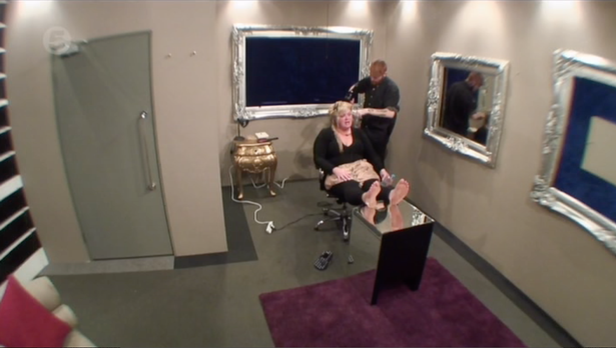 "If I was that hairdresser doing Gemma Collins hair, I know what I'd do with that brush ... Rude cow # cbb," added another. "Gemma Collins is a vile creature, no respect for her housemates or that poor hairdresser. Rude, beyond belief," another viewer tweeted.
Conveying a popular sentiment on social media another added: "She really is the most selfish, rude, deluded and rank person ever # CBB."
While Gemma had a busy day in the house, one way or another,Tiffany Pollard was somewhat distracted. When the other housemates had turned in for the night, the US reality star found a quiet moment to reveal to Darren Day that she has been lusting after him all this while.
"I have something to admit to you, I don't mean any harm," she said to the actor. "You're such a nice man, you're such a force in here you know. I would never want you to mention this to anyone else, but you're so sexy. I tried to deny it, but you're just so masculine. And your looks and the way you just speak, everything about you."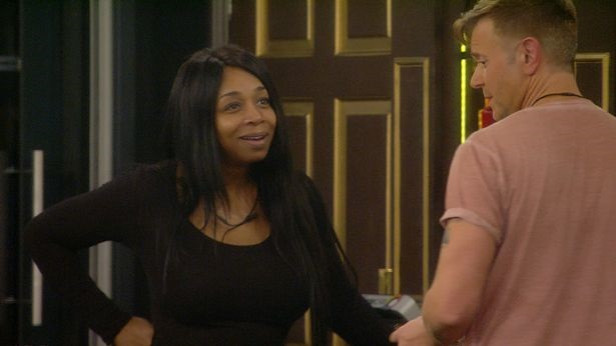 When asked by the 47-year-old if she was saying these things for a task, she simply replied: "I'd be lying if I said I didn't think of you in those ways." The awkward exchange left Darren red in the face as he said: "I'm very flattered, but you know I'm happily married and there's only one woman for me and that's my wife."
She had earlier made a move on Scotty T. And while the housemates have been endlessly lashing out at each other, Tiffany is clearly getting hot under the collar for very different reasons.
Celebrity Big Brother continues on Channel 5.