Stephanie Davis has left Jeremy McConnell feeling like a fool, after she admitted she wants to marry her boyfriend Sam Reece. The pair have been getting cosy in the Celebrity Big Brother house since they arrived, despite the fact that the ex-Hollywoaks star is in a long-term relationship with the model.
The discussion about marriage surfaced following speculation that her boyfriend might be the new surprise entrant into the house Stressing about her predicament, Stephanie says:"I think it could be Sam! He's a known model." On realising who her boyfriend is Gemma Collins exclaims:"Oh my god! Is that your boyfriend? He's f***ing gorgeous Steph, I can see why you want to marry him." "He's f***ing gorg isn't he?" replies Stephanie, adding: "I'm gonna (marry him)."
Her comments seemed to confirm what the other housemates had been warning Jeremy about. Earlier the house descended into chaos after Gemma challenged Stephanie about her flirtatious behavior despite having a boyfriend on the outside.
Revelations that the pair had shared a secret kiss, prompted fellow housemates Gemma Collins and Danniella Westbrook to question Stephanie on her growing closeness with Jeremy. Ex-EastEnders star Danniella said: "It's not fair on him [Jeremy] and it definitely ain't fair on the other fella." Gemma told Stephanie: "t's so wrong what you're doing, you've got a boyfriend. 'I think you're acting like an absolute disgrace."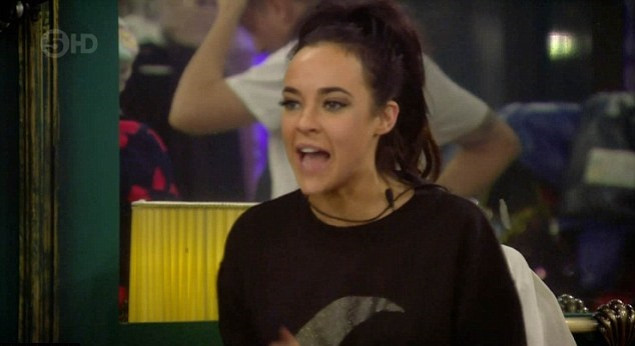 The intervention sparked a huge row between the pair with Stephanie launching into a defensive rant. "Gem, who the f*** are you trying to speak to me like that? Your attitude stinks, you're a diva and that's why no one's ever liked you." Putting the boot in she added: ""Who are ya? You're off TOWIE. What's your talent? Nothing."
While Stephanie and Gemma kissed and made up, the love triangle continues to be a hot topic of conversation. EastEnders star John Partridge is the latest housemate to offer his opinion. He waded into the discussion telling Jeremy: "I don't get it. She's saying 'oh he's lovely' about her fella, and she's mugging you off."
Jeremy himself seemed to be losing patience with their dysfunctional love triangle. "She's a mind f***," he said. Offloading in the Diary Room he added: "I hate drama. I know it's a game. I am so over it and bored of it. I'm sure you've heard her say "what are we gonna do on the outside? Are you gonna wait?" What the f*** does that mean? If she didn't have any intentions with me and she has a boyfriend, would she say that? Cos I wouldn't. It's too much!'
"My head has melted. I don't want to speak to her. I just don't get it. She's the one who's not being honest and real," he concluded.
Stephanie also took the opportunity to set the record straight with Big Brother, over her convoluted love life. Defending her behavior she said: "I've just realised everything, I've missed Sam so much that I've had to block him out completely," she explains. "Maybe I've substituted Jez for Sam as I've missed the contact. I don't want to look like a tease, it's not like that, I think the world of Jez."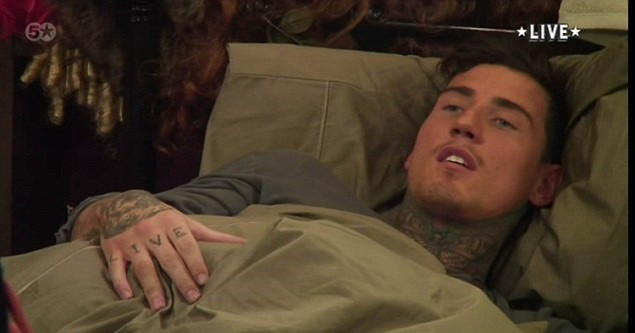 Jeremy made his annoyance apparent when he refused to talk to Stephanie, who promptly began to cry.
While the blossoming romance has stopped in it's tracks, Sam Reece has maintained his silence and despite his girlfriend's on screen antics, he reported'y confirmed they are still a couple. However, some sources have suggested he is "heartbroken" by his girlfriend's betrayal.
Jeremy's plight, meanwhile, won him some sympathy on social media, with the hashtag Poor Jeremy trending, but others argued that they were both as bad as each other and deserve everything they get.
Celebrity Big Brother continues on Channel 5 at 9pm.