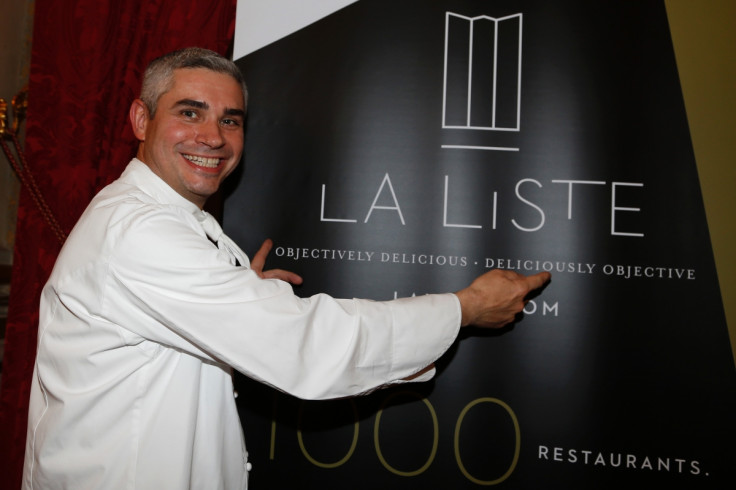 Benoit Violier, known as the 'world's best chef', was found dead at his home in Switzerland on Monday (1 February), having died from an apparently self-inflicted shotgun wound. His apparent suicide has shocked the culinary world after his restaurant was named best in the world in December 2015.
Violier was born in France and grew up with six siblings in the town of Saintes, south-west France. He honed his craft at a number of world-class establishments. He first took an apprenticeship with famed baker Didier Stephan for three years before spending time from 1991 in the celebrated kitchens of Fauchon, La Tour D'Argent and the Paris Ritz.
In 1996 he joined Restaurant de l'Hotel de Ville in Crissier, Switzerland. There, he rose in the ranks until, in 2012, he and his wife, Brigitte, took over from his mentor, Philippe Rochat, who died while out cycling in July, 2015. Violier was said to have called him "a second father".
In 2013, he was named chef of the year by the Gault et Millau guide. On Monday 1 February he was due to attend the unveiling of 2016's Michelin guide, which gives out up to three stars to the world's best restaurants, Earning or losing a star can make or break a chef's career and change the fortunes of a restaurant. In December 2015 La Liste, another influential restaurant guide, named Restaurant de l'Hotel de Ville the best in the world.
World famous chefs have spoken of their sadness and surprise at the news of Violier's death. Paul Bocuse tweeted that Violier was a 'gigantic talent' and that his thoughts were with Violier's family:
Pierre Gagnaire called him 'extremely talented':
The Michelin Guide said that they were 'shocked' by the death of the 'immense talent':
"It's my life. I go to sleep with cooking, I wake up to cooking," Violier had said about his attitude to the stress of running a world-class restaurant.
Violier also published a number of books, the latest of which – La cuisine du gibier à plume d'Europe – spoke of his noted love for hunting and was called 'the bible of game birds' by fellow chefs. Swiss police said that Violier's family have asked for privacy while they mourn.