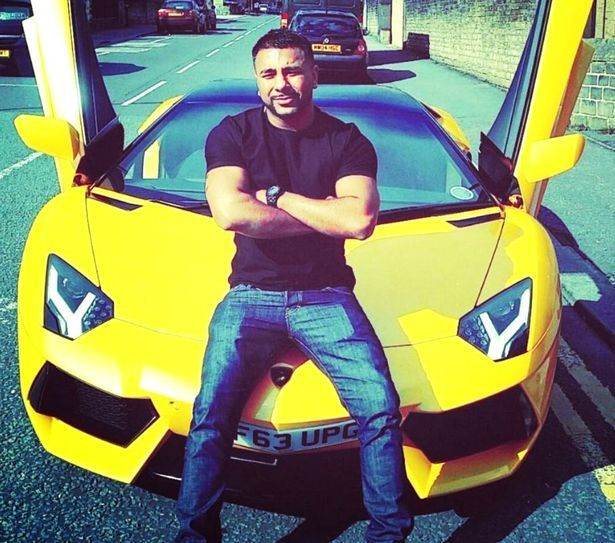 An investigation is underway into the circumstances surrounding the shooting of a 28-year-old man by West Yorkshire Police during a "pre-planned" operation. Mohammed Yassar Yaqub was shot by police marksman as he travelled in an Audi on Junction 26 of the M62 motorway on the evening of 2 January.
Yaqub died at the scene after being shot at through the windscreen. Investigations confirmed there was a gun in the vehicle in which Yaqub was travelling in at the time of the shooting.
The Independent Police Complaint's Commission (IPCC) are now investigating the incident as procedure and "initial accounts from police officers involved have been obtained".
Tributes were paid to the 28-year-old at a candlelit vigil attended by friends and family members close to the scene where he was killed.
Imran Bashir, 29, a friend of Yaqub for 10 years, told the Daily Mirror: "He did a lot for the community and was a good role model to me." A woman, who did not wish to be named, added: "Deep down he was a good man and an amazing dad."
Following his death, details of the father of two's lifestyle emerged, including several photos of him posing with a range of luxury sports cars.
He was never convicted of any crime, but was acquitted of two counts of attempted murder in 2010 after the case against him fell apart following "inconsistencies" in a witness testimony. He was accused of being involved in a drive-by shooting in the Huddersfield suburb of Birkby when he was 21 in September 2009.
His profile on online dating site Plenty of Fish listed his occupation as motor trader, as well referring to himself "Badboy Stud".
Others have also claimed he was a "horrible" drug dealer who was able to afford his cars by laundering money.
Chris Bean, who alleges he was forced out of Huddersfield after Yaqub threatened to kill his mother over a dispute about drugs with his brother, told the Daily Mail: "Yassar is horrible. I've been through hell and back with him. I've seen people saying he's a nice guy – that's a load of bull.
"He was a heroin and crack dealer and was constantly ripping off [cannabis dealers] and was just a major playing in Huddersfield for drugs.
"He managed to afford his [Lamborghini] by laundering money – he was such a flashy git. Yassar used to buy high-powered sports cars and sell them on for profit – all funded by drug money.
"He had [West Yorkshire] all locked down and would fly drugs into HMP Leeds at Armley with drones and make 10 times what he was making on the outside."
Yaqub was injured in 2015 following a shotgun shooting outside his home in Huddesfiled, in what is believed to have been a targeted attack. Photographs of the property in Rudding Street show the house fitted with several CCTV cameras.
Yaqub father, Mohammed Yaqub, a respected businessman in the area, dismissed the allegations against his son. He told the BBC: "He hasn't got a bad past, because he's never been convicted of anything. He's never had a charge of him at all. We had a car business, by the way, so all sorts of cars come and go."