Things haven't been going swimmingly this week in the UK. Take Iceland's stunning, humiliating defeat of England in Euro 2016 and the lightning-fast resignation of manager Roy Hodgson.
The Football Association wasn't very broken up about his departure following the team's shock defeat on Monday (27 June).
"Like the nation, we are disappointed to lose this evening and that our run in Euro 2016 has come to a premature end," said an FA statement. "We had high hopes of progressing through to the latter stages of the competition and accept that we have not met our own expectations or those of the country.
"We back Roy Hodgson's decision to step down as England manager and will discuss next steps imminently."
Hodgson said simply that the defeat to Iceland was "not acceptable."
So who's in line to fill Hodgson's trainers? There are no crystal clear choices, but there are some strong contenders. The bookmakers have a few ideas of their own.
Leading the pack is Gareth Southgate (at 6-to-4 odds, according to Sky Bet as of early 28 June). The former boss of Middlesbrough was brought by the FA to coach the Under-21 team to see how he did: Not well at 2015's European Championship but the team recently won a major victory at the Toulon tournament.
"He looks perfectly placed to step up to manage the men's team and bring through a host of talented youngsters that he has been helping to develop," said Sky Bet spokesman Sandro Di Michele. "Southgate is our favourite."
Alan Pardew (10-to-1) had an impressive earlier season when he switched from Newcastle to Crystal Palace, but the results faded badly.
Bournemouth boss Eddie Howe (14-to-1), meanwhile, has been doing "miraculous" things with his team, in the words of the Independent, but the FA might want a bit more seasoning with another bigger club before he's ready for the top spot.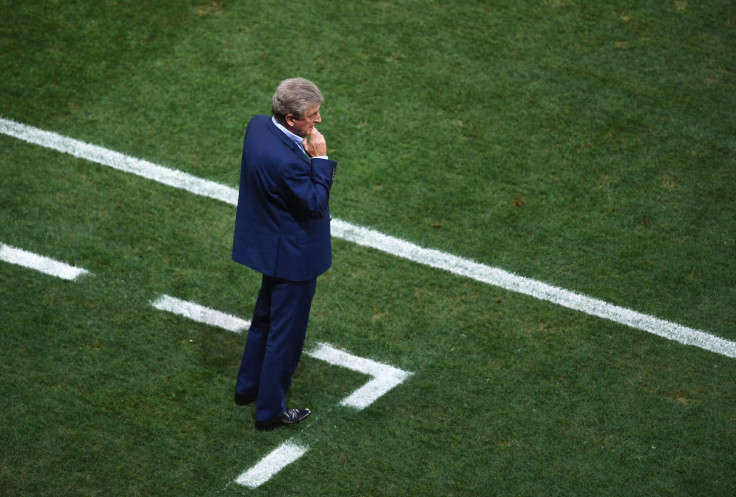 Brendan Rodgers (20-to-1), was approached by the FA, but recently joined the Scottish Celtic. Close on Rodgers' heels, Hodgson's assistant Gary Neville (18-to-1 odds) once seemed to be the logical choice to move up when the time came, but he quit with his boss. Then there was that bad stint in Valencia. Still, in the running.
Sam Allardyce (28-to-1) has always lusted for the post and has let it be known.
Longer shots are Jose Mourinho (33-to-1), and David Moyes and Arsene Wenger (both with 40-to-1 odds).
Manchester United manager Murinho very nearly took took the England job in 2007. Scotsman Moyes has been working at Euro 2016 as a technical observer. (He just spilled to the press that he wanted to sign Bayern Munich's Toni Kroos for Manchester United as Paul Scholes' long-term replacement when he was running the team before he was sacked in 2014. Kroos went on to be a star at Real Madrid.)
Technically-savvy Frenchman Wenger might be willing to step up after 20 years with the Arsenal. Asked recently if he would be ready for the international stage, he responded: "I am getting a bit old now to make long-term plans. For the moment I am a club manager, we shall see what happens," he said recently.
But Arsenal legend Ian Wright has declared that he doesn't like Wenger as England manager, and prefers Southgate.
"I'd go with Gareth Southgate with what he's doing with the England Under-21s and go that way," Wright told the Daily Star.