He may have only recently called off his on/off romance with Selena Gomez, but it looks like Justin Bieber will not be checking into Heartbreak Hotel anytime soon.
The Baby singer is reportedly over the constant drama of their turbulent relationship and has already gotten himself someone new to play the doting girlfriend.
The 20-year-old star has been getting close with Spanish model Yovanna Ventura, with the brunette beauty even accompanying him to the Mayweather fight in Las Vegas.
And while he has been coy about previous hook ups, Bieber doesn't seem to care who knows about his new love interest and had been spotting putting on very public displays of affection.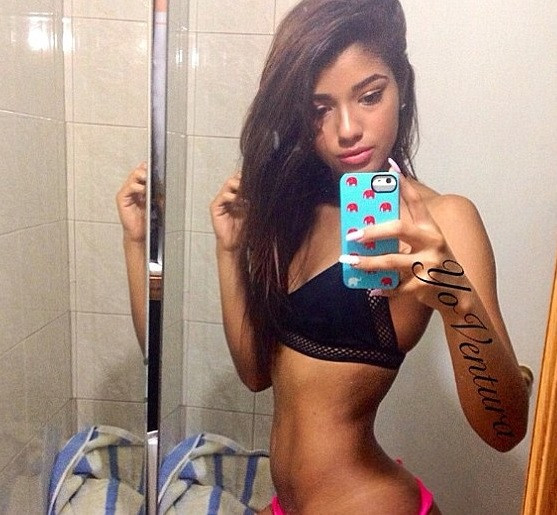 Just days ago he was spotted with his hand on Ventura's thig, as they enjoyed as ride on a rickshaw on Venice Beach. He later posted a snap of the pair posing on the beach with his arm around the model's waist and her head resting on his shoulder. The caption read: 'Venice beach with my friend Yovanna.'
There's a good chance that Ventura, who hails from Miami, has no problem with all the new found attention that she is getting as Bieber's new girl.
The 18-year-old is signed to Elite Model Management in Miami and her Instragram account is filled with selfies of her wearing sportswear or bikinis.
She has been constantly by Bieber's side in recent weeks, but who is Yovanna Ventura?
Yovanna Ventura Facts
Ventura attended Miami Senior High
She is 18 years old
The Spanish model is signed to Elite Model Management in Miami FL
She has over 200K followers in Instagram
She is queen of the selfies
She is a fitness fanatic and regularly posts workout routines on YouTube