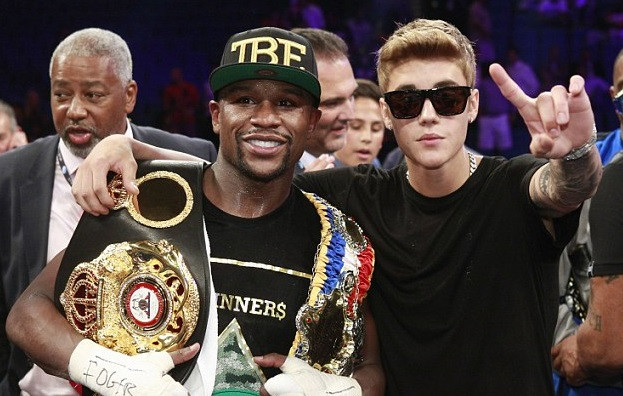 Pop star Justin Bieber and boxer Floyd Mayweather are in discussions to buy the troubled basketball team Los Angeles Clippers.
According to a Yahoo sports reporter, the two have joined forces, along with Magic Johnson to buy the team.
Journalist Melanie Johnson, broke the news in a Tweet: "Just spoke to Mayweather, he told me he put in a call to Magic [Johnson] and had Justin over last night to discuss joint Clippers ownership."
Bieber and Mayweather have been spending time together, posting photos of themselves enjoying massages and pampering sessions together.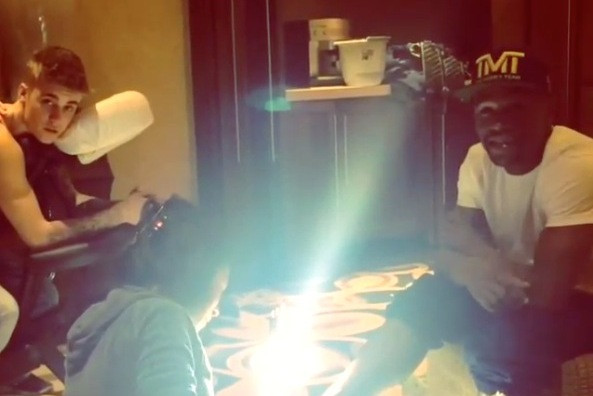 In one Instagram video, Mayweather said: "Pedicure, massage - we make it do what it do."
The 20-year-old singer has joined the boxer's preparations for his upcoming bout with Marcos Maidana on Saturday.
Undefeated and eight-time world boxing champion Mayweather, Jr. fights WBA welterweight champion Maidana of Argentina.
'Pretty Boy' Mayweather has a 45-0 record, with 26 wins by way of knockout. His fight against Saul 'Canelo' Alvarez in September last year was the most lucrative pay-per-view show in television history, bringing in $150m (£90m).
The 37-year-old is the highest-earning athlete in the world and took a world record single fight purse of $45m (£26.1m) for his fight against Alvarez.
The pair began their friendship last year, with Bieber, a boxing fan, flying out to Las Vegas to see the fighter battle in the ring with Alvarez in September.
According to TMZ, world champion Mayweather will include Bieber in his entourage for his fight against Maidana.
Meanwhile, the NBA banned LA Clippers owner Donald Sterling from the game for life on 27 April and fined him $2.5 million for racist comments that drew a storm of protest from players, fans and commercial sponsors.
Other celebrities have also expressed an interest in buying the LA Clippers including Oprah Winfrey, David Geffen and Larry Ellison, according to a report in the Daily Mail.
The three billionaires have a combined wealth of $60 billion (£35.54b).