He has been slamming rumours of a romance with fellow X Factor finalist Freddy Parker since winning the 2016 series of the singing competition, but Matt Terry is now causing another stir for not signing to Simon Cowell's label, Syco.
23-year-old former waiter Terry, has been likened to pop star Olly Murs as he inks a deal with Sony's RCA under Cowell's blessing, reports The Sun.
A source told the publication: "Simon and Sony have had a think and believe that Matt is very much an artist in the mould of Olly Murs."
"And to that end, they both believe he should be a label mate of Olly's on RCA. Everyone is thrilled with Matt's victory and how brilliantly the winner's single is doing," they continued.
Terry's winner's single was written by singer-songwriter Ed Sheeran and is called When Christmas Comes Around. It is so far doing well in the charts and may well be this year's Christmas number one single.
A spokersperson said: "Matt Terry is now part of the Sony Music Family."
The X Factor winner is in the running for the number-one spot against former contestant and One Direction star Louis Tomlinson, who performed his debut solo track, Just Hold On, during the final live programme on Saturday (10 December).
Tomlinson, 24, graced the stage at Wembley Arena just days after his mother passed away from leukaemia in a tribute to her memory, and touched fans with his emotional performance.
Terry applied to the X Factor after quitting his job at an Italian restaurant and being dumped by his dancer girlfriend, Jas Avis.
He told The Mirror of the break-up: "That was the start of everything changing.
"At the time it was really tough because she ended it, it was her choice. We just spent so much time together."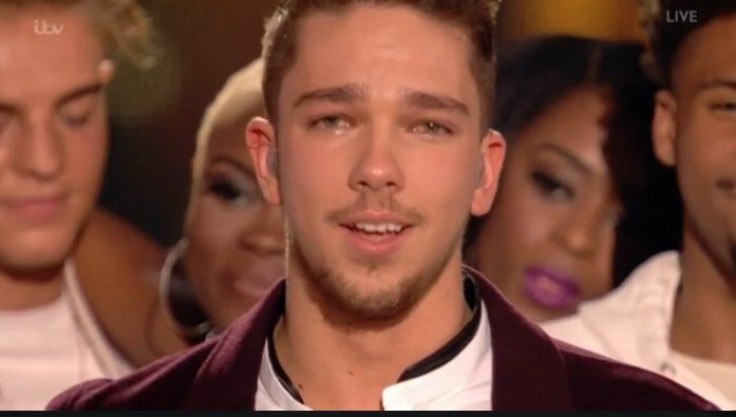 He added: "We were in our own little bubble. She wanted to be a dancer and I wanted to be a singer. It's worked out for the best."
On 13 December, Terry spoke about his personal life yet again as he shut down rumours of a romance with his X Factor co-star, Parker.
He told the Daily Star: "As far as I'm concerned, I am a heterosexual man – but I will totally keep fans up to date with my personal life and who I am dating. They will be the first to know. Fame is overwhelming but it is part of my job and I want to embrace it."