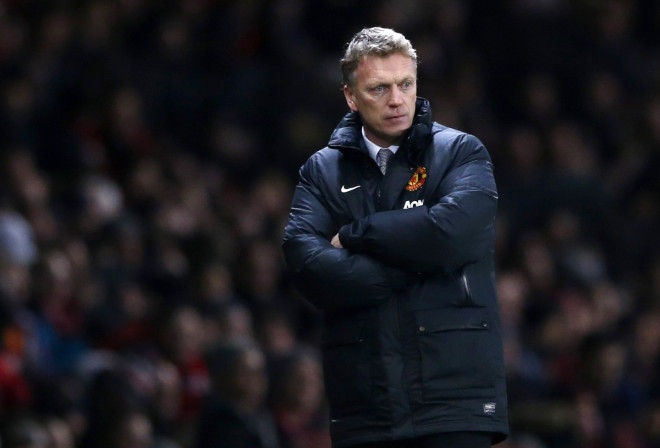 David Moyes has come under renewed pressure as Manchester United manager after the reigning Premier League champions were comprehensively swept aside by neighbours Manchester City.
The 3-0 loss, a third consecutive home defeat to their fierce rivals, leaves United cut adrift from European qualification and means they will achieve their lowest-ever Premier League points tally.
But most concerning for Moyes will be the change of mood inside Old Trafford.
Stewards reportedly protected "The Chosen One" banner from fans' fury in the Stretford End as the first cries of discontent rained down on both Moyes and predecessor Sir Alex Ferguson, blamed for anointing the former Everton manager.
Deserved though City's win was, the insipid performances against Olympiakos in Greece as well as arch rivals Liverpool and now City appear to have provoked United fans' anger.
But after so many bad performances, why has Moyes's reign been allowed to fester for so long?
Here we attempt to step inside the minds of United's power-brokers to understand why they are keeping faith in a man who would have been sacked long ago at most other big clubs.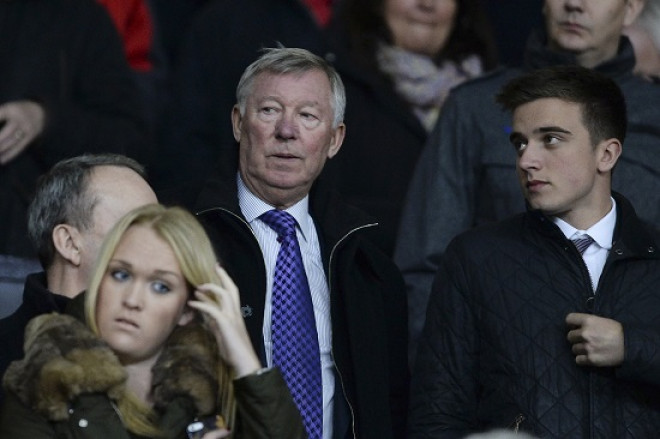 Transition
Moyes was handed a whopping six-year contract when he took over from Ferguson last year, a sign of intent from the club's directors to continue Ferguson's work.
Moyes was assured time to implement his ethos at the club. Sir Bobby Charlton, an influential club director, who admitted to the BBC that United had endured a "really, really bad" season, echoed that sentiment only this week when he said he remained "absolutely certain" United picked the right man.
Further funds are set to be released to the manager this summer to realise his vision at United with Moyes expected to shift much of the dead wood that has gathered in the Old Trafford dressing room.
Squad
That United won the 2012/13 league title by an 11-point margin perhaps says more about Ferguson's ability than that of his squad.
The consensus is that the United squad needs an overhaul, including the signing of five or six new players. Nemanja Vidic needs replacing at centre-back, Rafael cannot be relied upon at right-back and left-back Patrice Evra could also leave.
Offers for Ashley Young, Nani, Antonio Valencia, Michael Carrick, Shinji Kagawa, Marouane Fellaini and Javier Hernandez should all be entertained.
It must sound like a broken record for United fans to hear, but topping any shopping list should be an industrious midfielder.
Dynasty management
United were adamant the retirement of Ferguson would not lead to a power vacuum like the one seen during the post-Matt Busby era.
Under Ferguson the club's American owners, the Glazers, left the football side untouched given the commericial riches the club brought in, and continued on-pitch success. The family wants to continue this structure.
Ferguson chided the turnover of mangers in the Premier League, especially at rivals Chelsea, and in Moyes United opted for a man who would lead them into the future with an astute eye for emerging talent.
Indeed, Moyes's Carrington scouting database is thought to be one of the most advanced in the league. Detailed research and knowledge has enabled Moyes to select potential targets who can be monitored ready for consideration in future.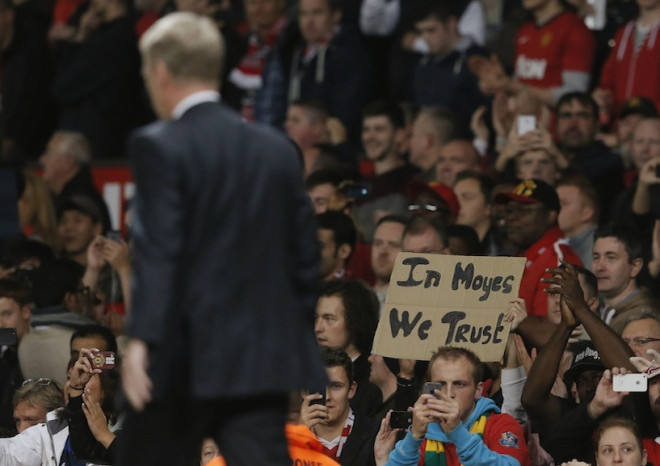 Fans
Arguably the most important lifeline Moyes has received. United have had a torrid season but one constant boost for Moyes has been the backing from a majority of the Old Trafford faithful. But as last night's displeasure at the final whistle showed, this backing is not unconditional and should not be taken for granted.
Champions League
Had United not overturned a 2-0 deficit against Olympiakos last week, defeats against Liverpool and then City would have weighed very heavily on Moyes's shoulders.
But United are still in Europe's grandest tournament and even though they face a mountain of a task in overcoming newly-crowned German champions Bayern Munich, there is still a glimmer of hope Moyes could lead United to the final in Lisbon come May.