News that HSBC is closing the bank accounts of Finsbury Park Mosque, the place of worship previously linked to hook-handed hate preacher Abu Hamza, as well as accounts belonging to a number of other Muslim organisations and individuals across the UK, has fuelled a frenzied response from the public that the bank is "Islamophobic".
Finsbury Park Mosque has even announced that its members will be staging a demonstration outside HSBC at the Seven Sisters Road branch in North London, after the bank wrote to the place of worship on 22 July to tell it that it would shut its account in two months' time on 22 September.
However, behind HSBC's "flimsy excuses" in the face of accusations of "Islamaphobia" the bank has been girding its loins for some time, faced with a double whammy of intense scrutiny over its anti-money laundering controls, as well as the US's onerous global sanctions compliance requirements.
But since the BBC went big on how the bank has targeted one group of people, many have failed to see or mention that HSBC, like most other banks, has been cracking down on doing business with risky individuals across all sectors and countries – not just Muslims.
HSBC was fined $1.9bn (£1.2bn, €1.4bn) in December 2012 by the US and UK governments and entered into a deferred prosecution agreement. The bank, which could be described as paranoid in this respect, is applying a programme of strategic assessments to all of its businesses.
HSBC said in a statement to IBTimes UK: "As a result of these ongoing reviews, we have exited relationships with business and personal customers in over 70 countries. The services we provide to charities are no exception to this global review."
It added that while it does not discuss relationships with its account holders, "decisions to end a customer relationship are not taken lightly, and are absolutely not based on the race or religion of a customer."
"Discrimination against customers on grounds of race or religion is immoral, unacceptable and illegal, and HSBC has comprehensive rules and policies in place to ensure race or religion are never factors in banking decisions," said the bank.
What Being Risk Averse Means
HSBC has come under heavy fire from regulators across the globe: it has not been two years since it stumped up a near $2bn fine to US prosecutors for failings in its money laundering controls.
The Department of Justice (DoJ) charged the bank with failing to maintain an effective programme against money laundering from Mexican cartels and conduct due diligence on certain accounts.
In documents filed in federal court in Brooklyn, it also charged the bank with violating sanctions laws by doing business with Iran, Libya, Sudan, Burma and Cuba.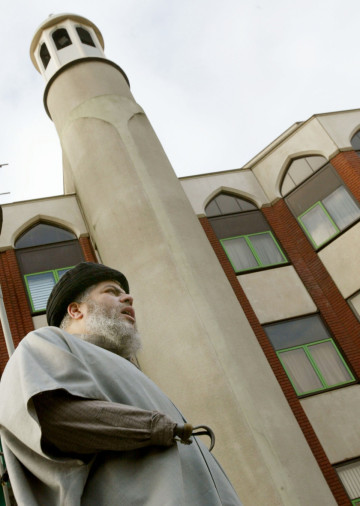 The bank has since had to overhaul its systems and controls, and has also enlisted in a number of heavyweight executives, including the former US Deputy Attorney General and an ex-spy and head of Britain's domestic intelligence agency MI5 to deal with high profile compliance issues and risk management.
Yet in April this year the DoJ warned HSBC that "much work needs to be done" to adequately strengthen its anti-money laundering controls.
Independent monitors were appointed to the bank, after the group settled with authorities following the Mexican drug money situation.
Given this context it's not surprising that HSBC is cutting down on risk where ever possible.
HSBC cannot afford to take another hit on money laundering; another fine which could be even larger than the last. If you were running a business faced with these odds, would you entertain a putatively humanitarian organisation from Iran, or even a mosque in the UK with a chequered past?
The world's largest banks have been forced to lower their exposure to risk in almost every area in which they do business. Before the crash, banks used to lend up to the entire value of a house in a mortgage to customers, in the absence of savings or a deposit. This heavily contributed to the credit crisis of 2008.
In its wake, people could not get a mortgage unless they happened to be very liquid or had a big deposit, a near perfect credit rating, highly paid a job etc. Banks were mitigating their risk: only the most financially ironclad would be loaned money.
Why Muslim Groups Are NOT the Only People to Have Accounts Closed
HSBC did not give any other reason in its letter to Finsbury Park Mosque that it was shutting the account, other than stating, "the provision of banking services... now falls outside of our risk appetite".
"The letters that have been sent and the letters that we received do not give any reason why the accounts were closed in the first place," said one of the trustees of the mosque, Khalid Ouma.
"That has led us to believe that the only reason this has happened is because of an Islamophobic campaign targeting Muslim charities in the UK."
Bolton-based Ummah Welfare trust has distributed £70m to projects in 20 countries and has had a presence in Gaza for 10 years. It has also had its account closed.
But it should be reiterated that it is not just Islamic groups that have borne the brunt of bank account closures without explanation.
In August last year, HSBC booted the Vatican's representative office in Britain, the Apostolic Nunciature, off of its client list. Much like the groups above, HSBC gave it 60 days to move its account and said that it was being risk averse.
Furthermore, during the same month, HSBC told than 40 embassies, consulates and High Commissions that they too would have their accounts closed for the same solitary, yet vague, reason.
Meanwhile, an investigation by IBTimes UK has shown that the bank has started to sever business with British firms that have previously done business with the US sanctioned country Iran.
To be clear, none of the companies or people cited in this piece has been accused of any wrongdoing, nor do we have a definitive and detailed answer to why these groups or individuals have had their accounts closed.
No representatives of Finsbury Park Mosque had contacted IBTimes UK by the time of publication.