From a Premier League perspective, aside from the eventual confirmed list of call-ups, one of the most intriguing and seemingly volatile subplots leading into this year's Africa Cup of Nations was whether or not Joel Matip would be heading to Gabon. The experienced centre-back, who made quite an impact at Liverpool, since joining last summer – following the end of his 16-year stint with Schalke – was included in Cameroon's 35-man provisional squad for the tournament, despite a self-imposed exile that saw him absent from international duty since September 2015.
It was later claimed that Matip was one of seven players to subsequently notify Indomitable Lions coach Hugo Broos of his unavailability via telephone and the Cameroonian Football Association (Fecafoot) then insisted that they "reserve the right to take action against these players in accordance with Fifa regulations."
Both Matip and West Bromwich Albion right-back Allan Nyom were omitted from the final travelling party, although such an ugly saga has not ended there – with Cameroon yet to grant the necessary clearance for each player to feature at domestic level.
As a result, Nyom was not eligible for the Baggies' recent trip to Tottenham Hotspur and Jurgen Klopp was forced to withdraw Matip from Sunday's (15 January) high-profile 1-1 draw with Manchester United despite the player proving his fitness following an ankle injury.
What are Fifa's rules on calling up international players?
According to Fifa's Regulations on the Status and Transfer of Players, "every player registered with a club is obliged to respond affirmatively when called up by the association he is eligible to represent on the basis of his nationality to play for one of its representative teams."
Crucially, they add that "a player who has been called up by his association for one of its representative teams is, unless otherwise agreed by the relevant association, not entitled to play for the club with which he is registered during the period for which he has been released or should have been released pursuant to the provisions of this annexe. This restriction on playing for the club shall, moreover, be prolonged by five days in the event that the player, for whatsoever reason, did not wish to or was unable to comply with the call-up."
What have the clubs said?
"Unfortunately Cameroon have not given us clearance for Allan to play at Spurs but FIFA will meet to discuss his availability early next week, after which we hope for as speedy a resolution as possible," West Brom director of football administration Richard Garlick said. "It is our position that Allan should be available for club football during the championships."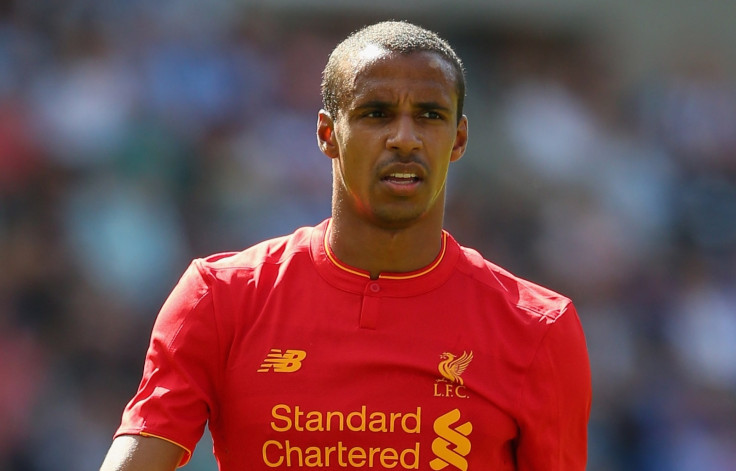 In a statement regarding Matip, Liverpool stated that they have "repeatedly sought, as a matter of urgency, clarity from FIFA in this regard. This includes assurances the player was called up for the tournament in accordance with the world governing body's regulations. It is Liverpool's view that the player should be available for club football during the period of the competition and will continue to work for a speedy and unambiguous resolution."
A frustrated Klopp added: "Our understanding is Joel is retired from international football and we, the club, did everything we had to do to make this clear but until now we could not get the response we need to be 100% sure that he can play. It's pretty difficult and pretty frustrating, to be honest. He's been in training for five days and would have been in the squad, 100%, maybe on the pitch today, so I don't think it's fair.
"But we cannot do more and are still waiting on the decision. We could not take the risk. But we need to get an answer as quickly as possible because on Wednesday we have the next game [an FA and then another game and another game. We cannot wait forever. It is public now, we have this problem and we are not the only team with this problem."
What have Fifa said?
Which additional games could Nyom and Matip miss?
Nyom - Sunderland (H), Middlesbrough (A), Stoke City (H)
Matip - Plymouth Argyle (A), Swansea City (H), Southampton (H), Wolves (H - TBC) Chelsea (H), Hull City (H)
Speaking to the Liverpool Echo, a Fifa spokesman said that they had responded to Liverpool's repeated calls for clarity by directing them towards those aforementioned regulations.
They provided no further comment other than to say: "Any potential violation of applicable provisions would need to be investigated by the Fifa disciplinary committee".
What do the experts say?
"The rules in this instance are on the one hand clear, and on the other decidedly not," Richard Berry, senior associate in the Sports Business Group at law firm Lewis Silkin, told IBTimes UK. "Fifa's regulations explicitly state that clubs are obliged to release their registered players for international duty if they are called up, and that, as a general rule, every player must respond affirmatively when called upon. What's more, any agreement made between a player and a club that is to the contrary is strictly prohibited.
"If a player is called up by his country then, put simply, he is not entitled to play for his club during the period for which he has been called upon – for instance, the duration of an international competition. What's more, if a player refuses to comply then that duration is extended by a further five days.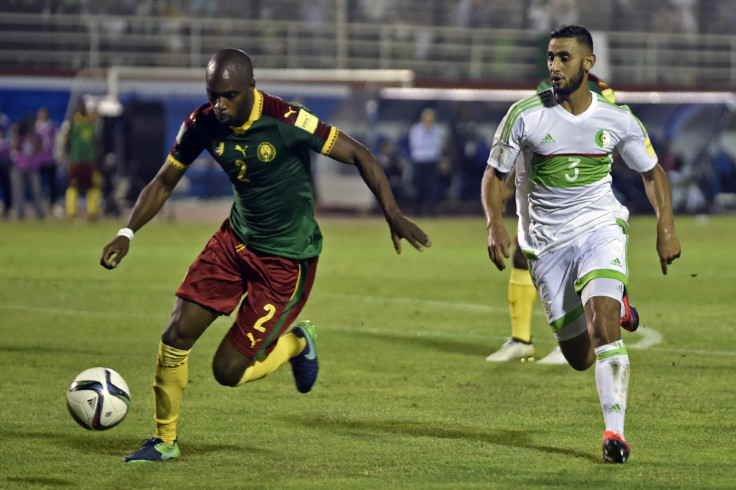 "However, there is a real tension in these rules whereby a national association and a player can come to an amiable agreement which would allow him to bow out of international duty. In Joel Matip's case, the ball is firmly in the Cameroonian FA's court to either recognise an agreement with the player which would allow him to return to domestic football, or to call on Fifa to take action to enforce his international selection.
"We've seen several similar cases crop up in the recent past, but the full reach of the potential sanctions haven't been fully tested. Under these circumstances, Liverpool's decision not to play Matip is understandable."
What next?
If no resolution can be sought and Cameroon, who opened their latest Afcon campaign with a 1-1 Group A draw against Burkina Faso in Libreville on Saturday (14 January), go on to make the final, then both Nyom and Matip could be rendered ineligible for club competition until 10 February.
It is worth noting that Bournemouth striker Benik Afobe missed two games for Bournemouth after withdrawing from Florent Ibenge's Democratic Republic of Congo squad citing club commitments before finally receiving clearance and starting for the Cherries during their 3-1 defeat to Hull City.