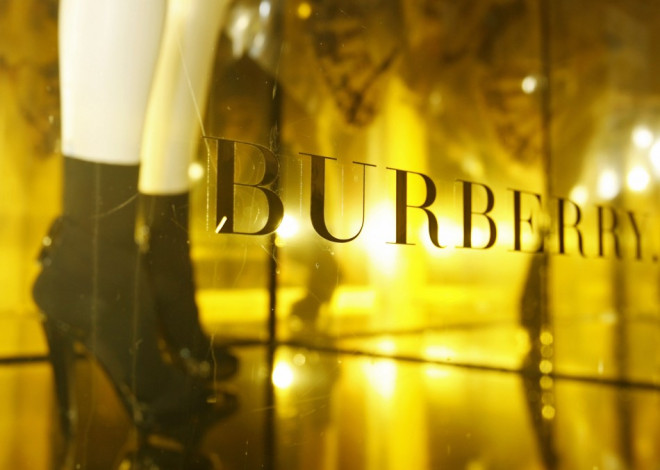 Wealthy Asians have boosted Burberry sales after the luxury fashion brand reported soaring growth in the region compared to the slowing purchase rates in Europe.
The soaring sales will be welcomed considering the group warned in its second half trading update statement that "if exchange rates remain at current levels, the full impact on reported retail/wholesale profit in full year 2015 will be material."
"As an indication, re-basing full year 2014 retail/wholesale profit for current exchange rates would reduce reported profit by about £30m (€36m, $50m)," it added.
The income from the Asian market equates to 40% of Burberry's revenues, and strong sales in South Korea and China helped the brand to a 19% rise in second half takings - increasing the value of shares by 1.2%.
The total revenue for the six months leading to 31 March was £1.3bn . Retail proceeds account for 70% of its sales which were up 13% over the second half, totalling £928m.
Comparable stores sales growth was up 12%, which was largely driven by the 19% growth in the Asian market.
Burberry has recently opened a flagship store in Shanghai – it was the eighth, and largest, Burberry store to be opened in the region.
In the US market, where Burberry has a smaller presence, revenues were up 22%.
A strong Christmas period meant that Burberry was able to help itself to a 14% rise in retail revenues. However, offline footfall remained a bit of a weak point for the brand as it closed several stores.
Nonetheless, outgoing CEO Angela Ahrendts, who is soon to leave for a new role at Apple in mid-2014, was optimistic about the growth of the beauty division.
"With the management transition well underway, Burberry begins a new year with beauty firmly established as the fifth product division and investment in flagship markets, such as Shanghai, further increasing the brand's appeal to the core luxury customer at home and when travelling," said Ahrendts.