Anonymous Declares War on WikiLeaks After Syria Files' Row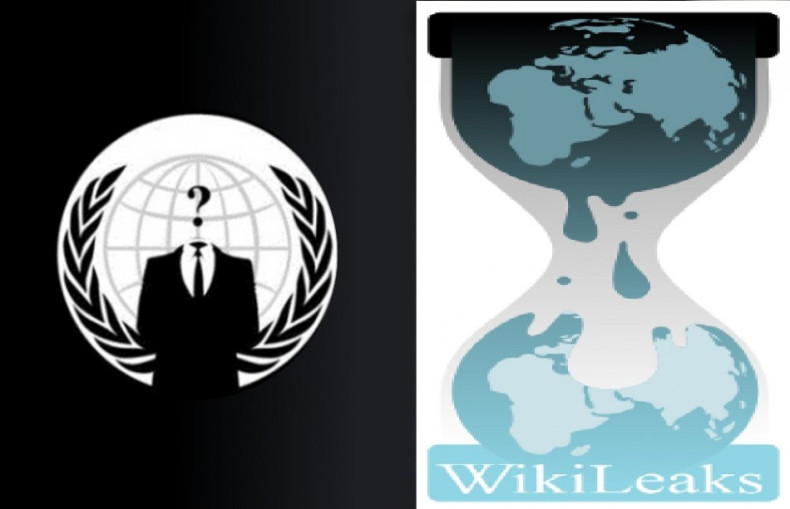 The Anonymous hacking collective has declared war on whistleblowing website WikiLeaks following a furious Twitter row over the disclosure of two million e-mails from Syrian political figures, ministries and companies.
After WikiLeaks'questioned his identity and claimed he was suspicious, AnonymousIRC threatened the whistle-blower organisation on Twitter saying some "accident" will likely happen to them if they do not publish all the Syria files.
"Wikileaks, didn't your mother teach you to not s**t where you eat? It seems not, so you have to be shown why it isn't a good idea," he tweeted.
Following WikiLeaks' release of data from the Syria files, hacktivists from Anonymous Syria, AntiSec and the People's Liberation Front have claimed responsibility for accessing the information and passing it on the whistle-blower organisation.
Anonymous said it worked day and night "to create a breach of multiple domains and dozens of servers inside Syria".
The purpose was "to assist the courageous freedom fighters and activists in Syria". WikiLeaks started releasing the huge cache of email, dating from August 2006 to March 2012, last week.
According to WikiLeaks, they come from more than 650,000 email addresses, including those for the country's ministries of foreign affairs, finance and culture, and for foreign companies.
But some prominent members of Anonymous were left disappointed by the slowness of response of WikiLeaks. "The plot thickens. Should we release all Syria and Stratfor files now?" tweeted AnonymousIRC.
WikiLeaks responded questioning the identity of the hacker. "@AnonymousIRC is acting suspiciously and has clearly changed identities over the last 2 months. We make no other allegation," it tweeted from the official account. "Whoever is behind @AnonymousIRC and is trying to get people to use insecure proxies and storage facilities is foolish, malicious or both.
"The original @AnonymousIRC holder was far too tech savvy to be telling people to use insecure proxies and file stores," it tweeted.
The hacktivist unleashed his fury on WikiLeaks, claiming their collaboration was over." I think you just killed Wikileaks for good. R.I.P. We always admired the idea but your Ego killed it," AnonymousIRC said on Twitter.
"Who handed you Stratfor, Syria? How much did you release? 0.01% Yes, we are mad. Furiously mad. We don't want no Ego show!"
In February WikiLeaks started publishing more than five million emails hacked by Anonymous from the servers of Stratfor, a US intelligence gathering company, in December 2011.
WikiLeaks said it released 167 emails in partnership with 25 media organisations around the world, including Rolling Stone, The Hindu and Russia Reporter.
AnonymousIRC claims the collective "will survive Julian [Assange]". "The aftermath: we do not care. We will walk our own path. We have grown beyond WikiLeaks whatever they will decide to do," he tweeted.
Syria Files releases includes discussions on how Western media advice to Syria had failed miserably and claims that a subsidiary of an Italian company, Finmeccanica, had been supplying Syria's police force with communications equipment, despite sanctions.