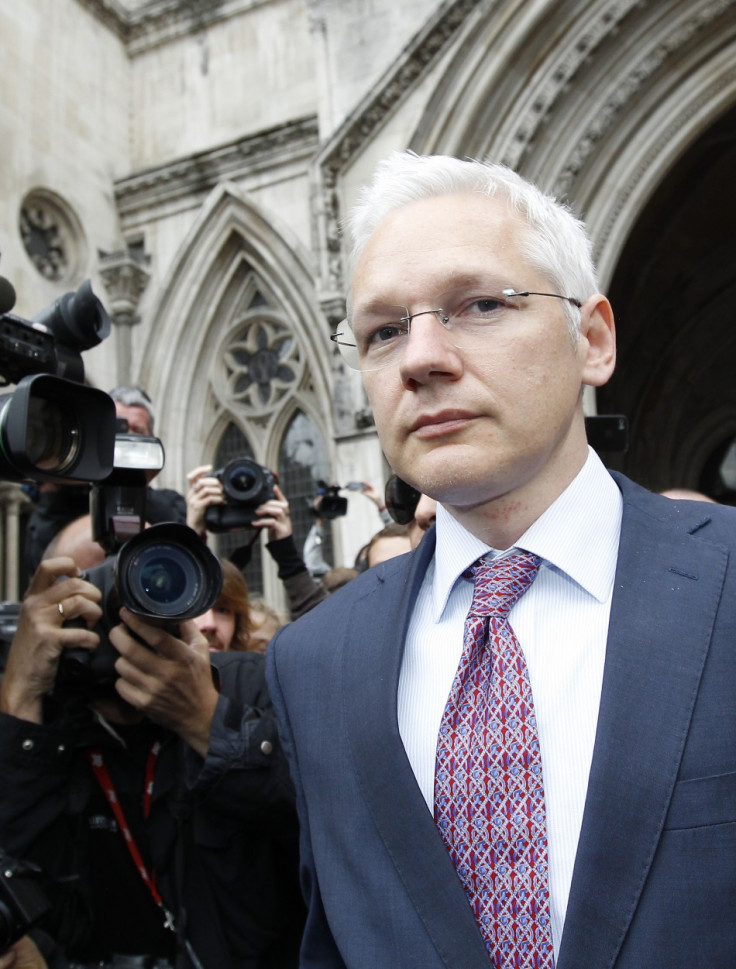 Wikileaks founder Julian Assange has lost his High Court bid to block extradition to Sweden, where he will face sex crime allegations.
Lord Justice Thomas and Justice Ouseley rejected claims from Assange's lawyers that extraditing the 40-year-old Australian would be "unfair and unlawful."
Swedish authorities want Assange to answer accusations of raping one woman and "sexually molesting and coercing" another in Stockholm in August 2010.
Assange's lawyers have said they will appeal the decision at the Supreme Court. They now have 14 days to take the case to the highest court in the land on the grounds that it is in the public interest.
If he is denied the right to appeal, British law enforcers will be responsible for arranging his removal to Sweden within 10 days.
Assange, whose Wikileaks Web site has published leaked documents and diplomatic cables that have embarrassed governments and international businesses, denies the accusations say they are politically motivated.
The High Court upheld a ruling by District Judge Howard Riddle at Belmarsh Magistrates' Court, south London, in February that the famous whistleblower should be extradited to face investigation.
Arriving to court in a blue suit and wearing a Remembrance Day poppy, Assange was mobbed by supporters as he approached the court building.
Speaking after the appeal hearing, his supporters outside the court said they were "outraged" by the judges' decision.
"Assange is probably the most amazing person in recent history who's upset so many powerful people in such a short space of time, so it's obviously not a level playing field," said Ciaron O'Reilly, 51.
"I think they're out to get him - the system in general and, I think, the U.S. and Australian governments. He's made a lot of enemies in high places," said fellow supporter Susan Gianstefani, 44.
For 11 months Assange has been under house arrest, wearing an electronic tag and reporting to a local police station every day.
Assange recently revealed the Wikileaks site is at risk of closure and is suspending publishing operations as it tries to raise new funds and fight a financial blockade.
London Conference on CyberSpace: The Biggest Cyber Attacks Of All Time