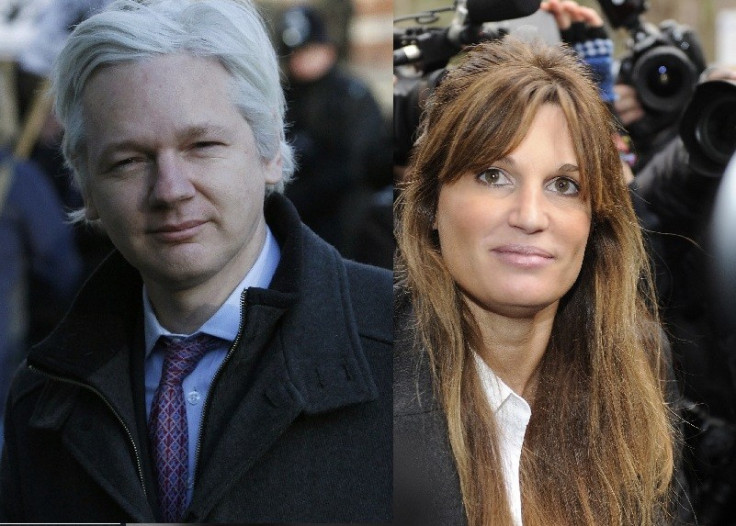 Police have warned that announced WikiLeaks founder Julian Assange will be arrested the moment he steps out of the Ecuadorian embassy in London - even if Ecuador's president Rafael Correa grants him political asylum in the South American country.
Assange faces arrest for breaching his bail conditions and spending nights in the embassy instead of the address given in a dramatic attempt to avoid extradition to Sweden for questioning over sexual assault and rape allegations.
While a decision on Assange's request for asylum is expected imminently, police are waiting outside the embassy in Knightsbridge to arrest him for breaching his bail conditions.
He was required to remain at a bail address in Tunbridge Wells between 10pm and 8am every night while any further extradition appeals were lodged.
"A successful asylum bid does not change the fact that he has breached his bail conditions," the Telegraph quoted a policemen as saying.
One legal expert suggested that Assange could try to become Ecuador's representative to the United Nations as a way to escape to the country.
Other legal shortcuts, such as granting him diplomatic immunity or making him an Ecuadorian citizen, are unlikely since he would still be liable to arrest once outside the embassy for violating the provisions of his bail.
Assange's high-profile supporters - socialite Jemima Khan, film director Ken Loach and journalist John Pilger - were stunned when they heard that he had sought refuge - a move that could force them to forfeit the £240,000 bail bond they put up on his behalf when he was first arrested in 2010.
Assange wrote to Correa, who is alleged to be a big fan of WikiLeaks, saying he was being persecuted and could not return to his home country of Australia.
He fears that if he is extradited to Sweden it may lead to him being sent to the United States to face charges over WikiLeaks, which published thousands of leaked diplomatic cables.
Legal opinion is tipped toward Assange not being granted asylum as it could jeopardise Ecuador's relations with Britain and the European Union.
"Seeking political asylum following an open, public trial and an appeal to the highest court in the land is essentially saying the UK court system stinks," Peter Watson, a lawyer with Allen & Overy LLP in London, told Bloomberg.
"That would be a very difficult position for Ecuador, because of the ramifications on its international relationships, not just with the UK, but with Europe and the US."