WikiLeaks insider speaks out: 'Obama may have just saved Chelsea Manning's life'
Sarah Harrison, close confidante of Julian Assange, speaks out about WikiLeaks' source.
A legal expert who works for whistleblowing organisation WikiLeaks, Sarah Harrison, has spoken out following the decision of US President Barack Obama to commute the prison sentence of Chelsea Manning, who leaked military data back in 2010.
"Obama may well have just saved Chelsea Manning's life," Harrison said. "Freeing her is clearly and unambiguously the right thing to do, and not just for the obvious humanitarian reasons, though those are absolutely compelling."
The disclosures, published by WikiLeaks, turned into the US diplomatic cables, the Iraq War Logs and the Afghan War Diaries. The Julian Assange-led anti-secrecy firm worked with media partners in this period, including the New York Times and The Guardian.
Many believe her actions exposed American military crimes. But in 2013, Manning, then known as Bradley, was sentenced to 35 years in prison and charged with 22 offences. At the hearing, she said she believed her actions would "change the world for the better".
Most recently, Manning attempted suicide at Fort Leavenworth military prison, reportedly over ongoing legal trouble over rights for gender reassignment surgery. "I worry about the sustainability of her current conditions," said her lawyer, Chase Strangio.
Harrison, who has worked with WikiLeaks for years, said Manning's actions deserve "the world's respect". She continued: "Chelsea's releases through WikiLeaks helped bring an end to the US war on Iraq, galvanised Arab Spring protesters and inspired subsequent truthtellers. Chelsea should also be admired for the way she has drawn international attention to battles for transgender rights and against prison abuse, in some of the most difficult circumstances imaginable.
"Chelsea's conviction under the Espionage Act and 35-year sentence set a terrible precedent that is left entirely intact by this commutation. Who knows what Donald Trump will do with these powers Obama has left him."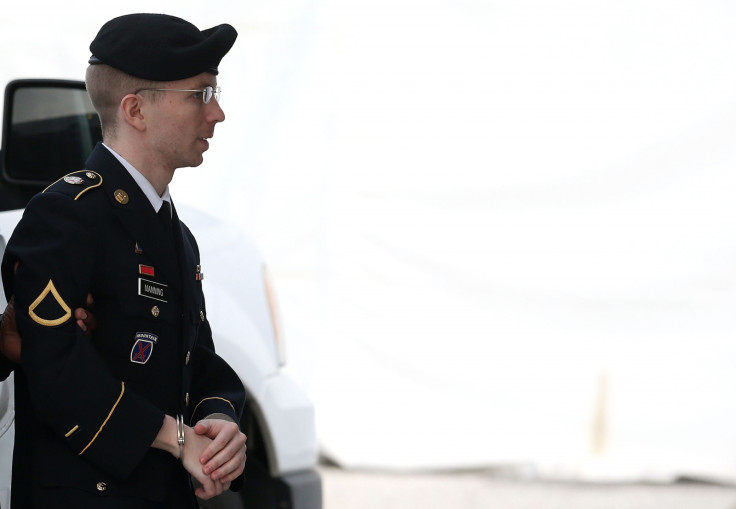 Sarah Harrison: 'Chelsea should also be admired'
Mark Wilson/Getty Images
Speculation is now swirling around the fate of WikiLeaks founder Julian Assange, himself in an exile-of-sorts in the Ecuadorian Embassy in London, fearing extradition to the US for the release of documents provided by Manning all those years ago.
In a statement released to IBTimes UK via his legal team, Assange said: "I welcome President Obama's decision to commute the sentence of Ms Chelsea Manning from 35 years to time served, but Ms Manning should never have been convicted in the first place.
"Ms Manning is a hero, whose bravery should have been applauded not condemned.
"Journalists, publishers, and their sources serve the public interest and promote democracy by distributing authentic information on key matters such as human-rights abuses, and illegal acts by government officials.
"They should not be prosecuted. In order for democracy and the rule of law to thrive, the government should immediately end its war on whistleblowers and publishers, such as WikiLeaks and myself."
© Copyright IBTimes 2023. All rights reserved.