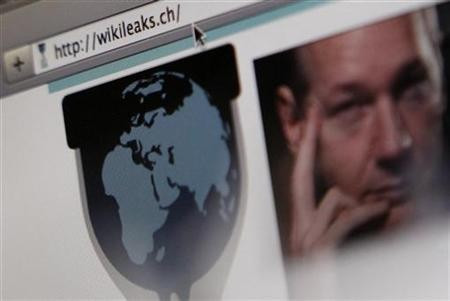 Julian Assange of Wikileaks today announced that the Whistleblowing site will be introducing a new, more secure, submission system and claims that every web-based encryption is not to be trusted.
The new system will be activated on Nov. 28, Assange said in a statement from the Frontline Club on Monday, and he claimed that no HTTPS connection on the internet can be trusted to be secure.
"Right now it is not possible to trust HTTPS connections on the Internet, it is not possible to trust your banking system, it is not possible to trust any web-based secure encryption system because intelligence agencies have infiltrated certificate authorities - those who sign keys for secure internet communication," Assange said.
In the statement, Assange said that Wikileaks had to suspend a staff member following an attack on the site, resulting in the submission system being untrustworthy. The new system is claimed to be "reengineered from scratch" and is a "new generation submission system" which can receive information from a wide variety of sources.
The system will be launched on November 28, exactly one year on from the release of government cables by the website - dubbed 'cablegate', and a conference will be given on that date at the Frontline Club, London.
On Monday the website also announced that it has suspended publication, as it can no longer afford the costs because of a banking blockade preventing people from making financial donations to the site.