WikiLeaks slams Trump for refusing to release tax return and urges people to send them 'so we can'
Trump adviser Kellyanne Conway said most Americans not interested in Trump's tax return.
WikiLeaks slammed President Donald Trump on Sunday (22 January) for refusing to release his tax returns and has called on people to submit them so they can post them online. The whistle-blowing outfit's request came via Twitter after Trump's senior adviser Kellyanne Conway told ABC's This Week With George Stephanopoulos that the president would not be releasing them contrary to his pledge to do so during the campaign season.
"The White House response is that he's not going to release his tax returns," Conway said. "We litigated this all through the election. People didn't care. They voted for him, and let me make this very clear — most Americans ... are very focused on what their tax returns will look like while President Trump is in office, not what his look like."
During the race for the White House, Trump maintained that his taxes were under a routine Internal Revenue Service audit since 2009 and would not be able to release them until it was completed.
"I don't mind releasing," Trump said during the first presidential debate with Democratic rival Hillary Clinton. "I'm under a routine audit. And it'll be released. And as soon as the audit's finished, it will be released." However, no law prohibits the release of tax returns during an audit.
Following Conway's statement, WikiLeaks tweeted: "Trump's breach of promise over the release of his tax returns is even more gratuitous than Clinton concealing her Goldman Sachs transcripts."
During the presidential campaign season, WikiLeaks steadily released thousands of hacked emails from the Democratic National Committee and Clinton's former campaign chairman John Podesta's personal email account.
The US intelligence community recently released a declassified report concluding that Russian President Vladimir Putin had ordered a complex campaign designed to hurt Clinton's campaign and help Trump win the presidency.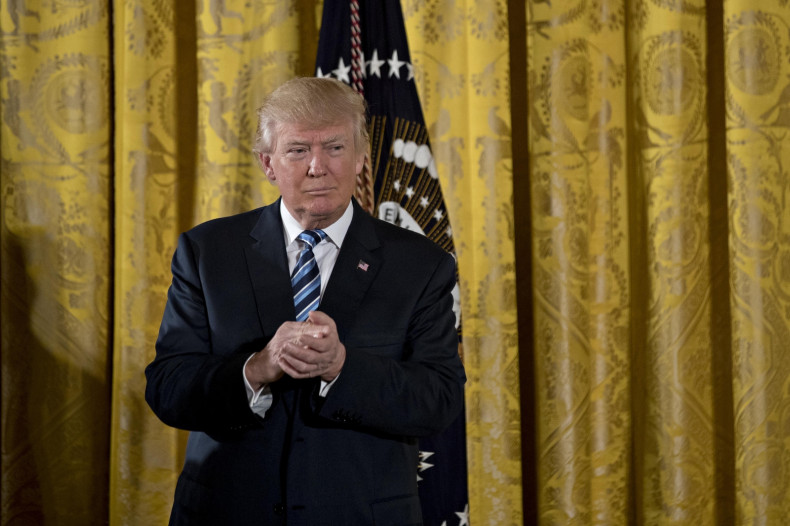 The report reads: "We assess with high confidence that the GRU (Russia's military intelligence arm) relayed material it acquired from the DNC and senior Democratic officials to WikiLeaks. Moscow most likely chose WikiLeaks because of its self-proclaimed reputation for authenticity. Disclosures through WikiLeaks did not contain any evident forgeries."
However, WikiLeaks founder Julian Assange claimed he did not get the emails from the Kremlin or a "state party". In an interview with Fox News' Sean Hannity, he also accused former president Barack Obama's administration of attempting to "delegitimise the Trump administration as it goes into the White House".
Following the release of the report, Trump appeared to side with Assange rather than the US intelligence community.
While many Republication lawmakers criticised Assange following the favourable tweets, Trump posted a series of tweets hitting back at the media for saying he was in agreement with Assange.
A White House petition calling on President Trump to release his tax returns has garnered over 240,000 signatures so far, surpassing the 100,000 threshold required to warrant a response from the administration. The petition was created on 20 January shortly after Trump took the oath of office.
"The unprecedented economic conflicts of this administration need to be visible to the American people, including a pertinent documentation which can reveal the foreign influences and financial interests which may put Donald Trump in conflict with the emoluments clause of the Constitution," the petition reads.