WikiLeaks: Why is the Freedom of the Press Foundation cutting ties with Julian Assange?
Julian Assange clashes with FPF directors following news aid will cease.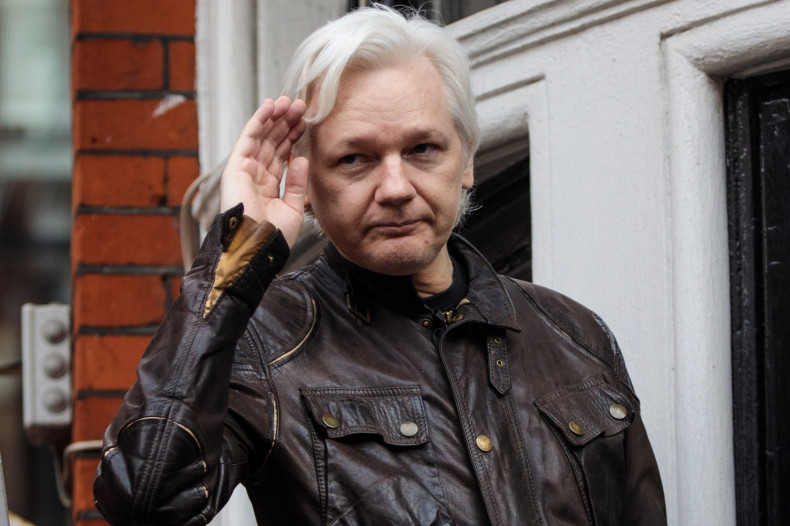 Since 2012, the Freedom of the Press Foundation (FPF) has helped to process financial donations for the Julian Assange-led whistleblowing platform WikiLeaks. But the relationship has now come to an end, the organisation confirmed Wednesday (20 December).
The team-up started after a financial blockade on WikiLeaks was enforced by Visa, MasterCard and PayPal, which halted money flowing to the website and instead forcing it to turn towards cryptocurrency as a primary method of funding.
In a blog post, the FPF said this week: "Last month, FPF's board unanimously concluded [...] that the financial blockade by Visa, MasterCard, and PayPal is now over and likely has been for some time.
"WikiLeaks now accepts online donations through the German non-profit Wau Holland, which was how they accepted donations before FPF was founded. Because the blockade has been lifted, FPF will cease taking donations for WikiLeaks in mid-January 2018.
"We consider the end of the unjust financial blockade an important victory for free expression. We are proud to have been an avenue for WikiLeaks readers to express themselves for the past several years. And if a press organisation faces such a blockade again, we plan on being there to fight it."
Its warning came against the background of the director of the CIA, Mike Pompeo, describing WikiLeaks as a "hostile, non-state, intelligence agency" and US attorney general Jeff Sessions calling for Assange's arrest.
The blog post concluded: "Whether one likes WikiLeaks or not, the grand jury investigation into [its] publications is a grave threat to the press freedom of all media institutions. We plan on continuing to loudly protest any such actions by the Trump administration if they move forward."
But Assange - who says he helped conceive the FPF amid "political and legal pressure" from government and law enforcement - was not impressed his organisation was being cut off.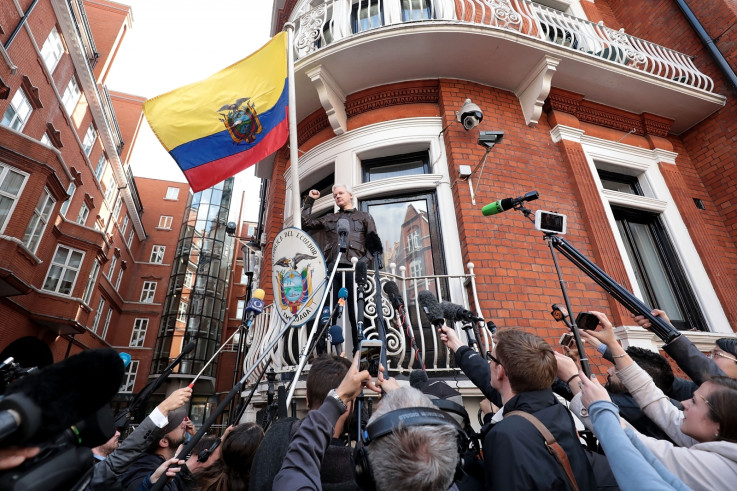 Assange

is still living in the Ecuadorean embassy in London
Jack Taylor/Getty Images
"The FPF faces criticism for receiving donations on our behalf, but that is its function," he responded. "If it bows to political pressure it becomes part of the problem it was designed to solve and yet another spurious free speech organisation - of which there are plenty."
Micah Lee, a journalist and director at the FPF, has been fielding much of the backlash from outspoken WikiLeaks supporters.
Many have pointed to a February tweet he wrote: "You can appreciate Wikileaks publishing leaked docs while not defending Julian as a rapist, liar, & ally to fascists."
WikiLeaks Task Force, a verified Twitter account with supposed links to the official whistleblowing website, called for his resignation. It remains unclear who is behind that profile, however.
In a short series of updates on Wednesday, Lee said: "We'll continue to fight for the First Amendment rights of WikiLeaks, and all other media institutions when they're threatened."
But an unimpressed and still angry Assange tweeted:
WikiLeaks disclosed tens of thousands of emails during the 2016 US presidential election that the US government believes were provided by Russian intelligence-linked hackers.
Assange denied his source was a "state actor" but declined to elaborate further.
The website later started publishing "Vault 7", a collection of documents allegedly pilfered from the CIA. Again, the source remained a mystery.