Wikipedia has temporarily disabled its Italian site in protest against a privacy law forcing websites to correct content deemed damaging to a person's image within 48 hours of a complaint being made.
The law, drafted in by Silvio Berlusconi's government, has come at a time when the 75-year-old faces three corruption trials and one other trial on charges of having sex with an underage prostitute.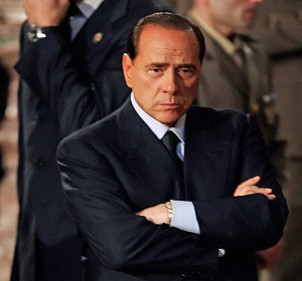 A letter posted on the site by the users of Wikipedia said: "The very pillars on which Wikipedia has been built - neutrality, freedom and verifiability of its content - are likely to be heavily compromised.
"The obligation to publish on our site the correction without even the right to discuss and verify the claim is an unacceptable restriction of the freedom and independence of Wikipedia."
Rallies in Rome against the new law are currently taking place, as the Italian parliament met to discuss an amendment curbing newspapers' rights to publish police wire recordings during preliminary investigations.
If the law were to come into force, then anything written online - such as an entry on Wikipedia - could be contested by whom it is about, and the damaging content would have to be corrected within 48 hours, with no right of appeal for the website.
A message on the Italian Wikipedia homepage reads (via Google translate): "The disabling of Wikipedia has aroused great attention from the media, corporations, associations and citizens. The entries will remain hidden until the discussion at the Chamber of Deputies, scheduled for the morning of October 6. The right to use the internet as a source of knowledge is and remains our policy."
In embarrassing leaked wiretaps from Mr Berlusconi's prostitution enquiry the Italian prime minister boasts of "doing eight girls" a night and joking that - with all his sexual activity - he is only prime minister "in my spare time," the Metro reports.
Mr Berlusconi denies all charges.