Wilfried Zaha admits Manchester United spell damaged his confidence
Crystal Palace star has recovered his form under Alan Pardew at Crystal Palace.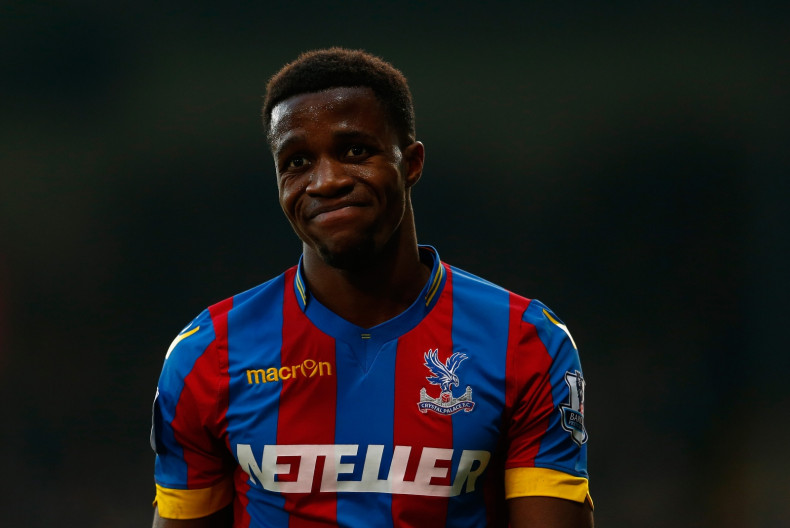 Wilfried Zaha believes he had to leave Manchester United in order to rebuild his confidence.
Zaha, 22, was Sir Alex Ferguson's last Manchester United signing before the Scot retired in 2013 but endured a miserable first season at Old Trafford under David Moyes.
After failing to earn a place in Louis van Gaal's squad, the winger rejoined Crystal Palace on loan last summer, a deal which was made permanent following Alan Pardew's arrival at the club in January.
Now back at his hometown club, Zaha is hopeful he is back on the right track after seeing his career stall.
"If you're not playing, it's just, 'what am I doing?' Not playing at all hit my confidence but now I am playing again," Zaha said.
"There were other clubs interested but in my mind I wanted to come back to Palace.
"It is somewhere I like and it's definitely the club I want to be at.
"I am back home. Everything is local to me, my family my friends. I just play football and go home with a smile on my face."
While Zaha initially struggled on upon his return to Palace under Neil Warnock's management, he was thrived under Alan Pardew, starting five games out of seven since the former Newcastle manager's appointment.
"He [Pardew] is just trying to get my confidence back up really and he told me to concentrate a bit more during games," Zaha said.
"During games I sometimes switch off or whatever – he has told me to work hard on my concentration and have a bit more belief in my game."
Zaha added: "The defensive side is one side of my game that I have to make better. I'm just trying to do as much as I can for the team."