Crystal Palace manager Roy Hodgson believes Wilfried Zaha is now better equipped to play for a big club after his failed two-year stint at Manchester United.
Zaha left Palace to join United as a 20-year-old in 2013 but rejoined the Eagles two years later after two loan spells at the south London club.
The Ivory Coast winger has scored four goals in 13 Premier League appearances for Palace this season and has been linked with moves to Arsenal, Chelsea and Tottenham in the January transfer window.
Hodgson described Zaha as a more mature player who would now be able to handle the pressure of playing for a big club, but insisted that he would continue his career at Palace for the foreseeable future.
"I'm pretty sure the confidence he has today isn't going to evaporate whether he continues here or elsewhere," the Palace boss was reported as saying by the Daily Mail.
"We want that to be here, of course, and luckily we are in control of that situation.
"But if the day did come when Wilf decided, or the club decided, they'd be obliged to let him move onto the next Manchester United on the horizon, I'm sure he'll be in a better position to deal with it."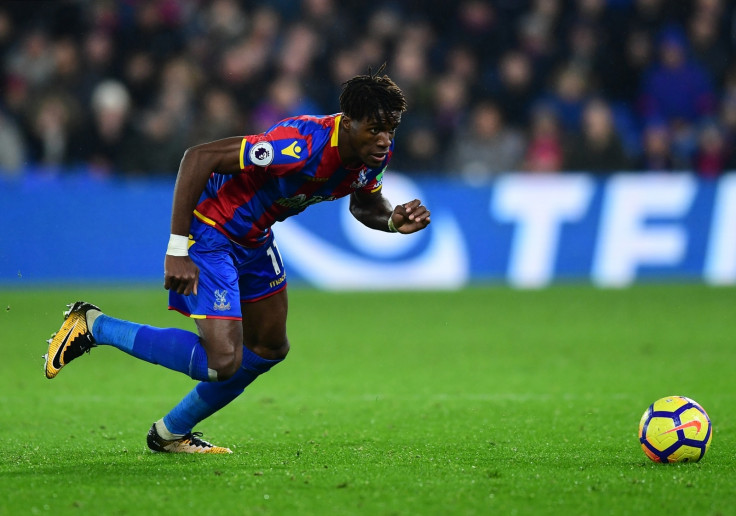 Arsenal have been linked with a £35m ($47m) move for Zaha, who signed a five-year contract extension at Selhurst Park in May, as a potential replacement for Alexis Sanchez.
Manchester City were also believed to have made contact with the winger's representatives during the summer.
Hodgson added: "[Zaha] was a young player at Crystal Palace, people were predicting a great future for him and Alex Ferguson at Man United came along and paid a very, very high transfer fee at the time.
"I don't think that can be equated with a young player thinking the grass is greener is elsewhere.
"Even today most young players of 18 or 19 doing well, when Manchester United come along and are prepared to pay big money, I would expect in most instances they would want to go.
"If they say they would rather stay here then they could be accused to not wanting to pursue their career at the highest level."