Crystal Palace have confirmed the decision to retain winger Wilfried Zaha was part of a conscious effort to curb the parade of departures from Selhurst Park. Tottenham Hotspur bid £12m (€14.3m) for the England international during the summer transfer window, but the offer was rebuffed as the Eagles held firm.
Rejection of the proposal came after the departures of Yannick Bolasie to Everton and Mile Jedinak to Aston Villa, which saw key members of the team that reached last season's FA Cup Final leave for pastures new. The likes of Christian Benteke and Andros Townsend have arrived this summer, and manager Alan Pardew was keen to restrict any further outgoings.
Zaha's success has been varied since he returned to Palace on a permanent basis from Manchester United, with his performances not yet matching expectations from when he initially burst on the scene. The 23-year-old was nevertheless a target for Spurs,but chairman Steve Parish says the interest was dismissed without hesitation.
"Losing Yannick Bolasie and Mile Jedinak was a big loss, but overall we had a positive market," Parish told the Times, according to FourFourTwo. "We didn't score enough last year and with Loic Remy and Christian Benteke, we have bought goals. And keeping Wilfried Zaha was like a transfer for us. Selling him would have been a bridge too far."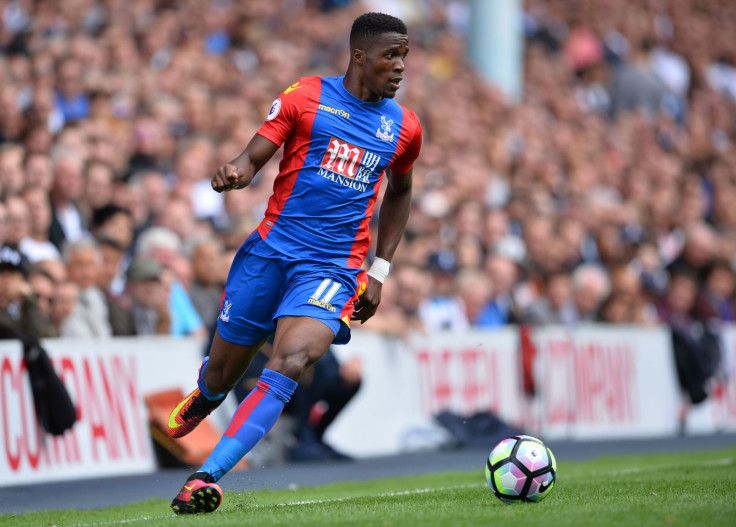 Tottenham eventually satisfied their desire for a wide player by signing Moussa Sissoko from Newcastle United for £30m,, with Zaha remaining at Palace – where he has featured in each of the opening three Premier League matches. The Ivory Coast-born winger is expected to play a key role for Pardew this term as the club look to better last season's 15th place finish in the top flight.
The late trolley dash made by Tottenham was indicative of a hectic summer transfer window – the first supplemented by the new £5.1bn television deal that will be distributed to clubs. Thirteen clubs broke their transfer record as valuations skyrocketed, leaving Parish frustrated by the manner in which fees have swelled.
"Crystal Palace, the transfer fees we have paid, when you look historically at the size of the club, there is no other similar side in Europe that could come close to matching our spending," he added. "There is no German club outside of Bayern Munich or Borussia Dortmund who can. We don't get value for money, really. You have to buy assets that you can recycle. A club like us, you have to accept that you need to reinvent, as Southampton have done brilliantly over the last three or four years."