The Met Office has released figures forecasting 2017 global temperatures: it's going to be hot, but not as hot as 2016 or 2015.
The average global temperature for 2017 is predicted to be between 0.63C and 0.87C higher than the long-term average for 1961-1990. This would make it the third hottest year on record, if correct.
The previous forecast figure for 2016, released by the Met Office a year ago, proved to be very accurate.
"[The 2017] forecast, which uses the new Met Office supercomputer, adds weight to our earlier prediction that 2017 will be very warm globally but is unlikely to exceed 2015 and 2016: the two warmest years on record since 1850," Adam Scaife, head of long-range prediction at the Met Office, said in a statement.
The long-term trend in warming is due to climate change due to human activity. The dip in the 2017 figure is largely due to El Niño activity in 2016, said Met Office research fellow Chris Folland.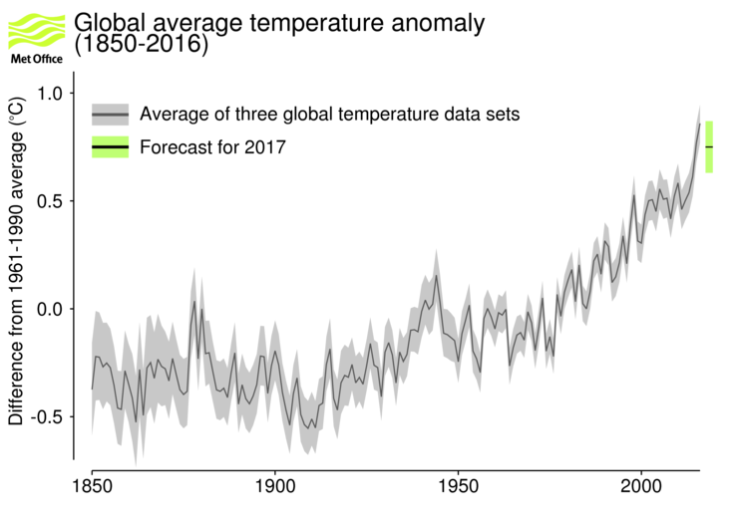 "2016 was well forecast as the methods used detected the warming influence of the strong El Niño," said Folland.
"However, last year's El Niño only accounts for around 0.2C of the global mean temperature rise for 2016, when compared with the long-term average between 1961 and 1990. Increasing greenhouse gases are the main cause of warming since pre-industrial times."
A dip in temperatures due to less El Niño activity may be misinterpreted by climate deniers as evidence that climate change is not happening.
"Climate denialists will spin the truth one way or another," Peter Cox, professor of climate system dynamics at the University of Exeter, told IBTimes UK.
"However, the facts are 2016 is the warmest year on record by a large margin, beating 2015 into second place, and 2014 into third place. So that's three record warm years on the trot, which is very rare."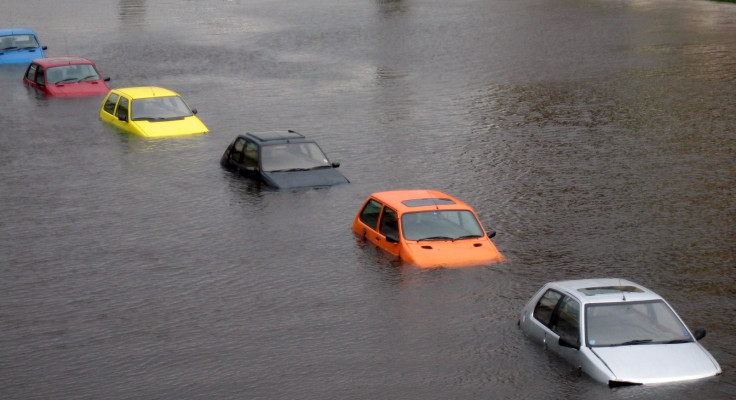 If 2017 takes 2014's spot, as the Met Office predicts, this will become the four warmest years on record.
El Niño may sometimes make matters worse, but it falls a long way short in accounting for the rising global temperatures that have been measured.
"The long-term global warming trend is why 2016 was so much warmer than the really large El Niño year of 1998," says Cox. "Climate scientists understand that annual mean temperatures vary because of both natural variations like El Niño and long-term warming trends.
"The latter is as clear as day though."
The forecasts for 2017 come as the US president-elect Donald Trump considers scrapping NASA's Earth science research, threatens to pull out of the Paris Agreement, and appoints a series of climate deniers to top official and advisory positions.
Meanwhile, global sea ice is at a record low and the Arctic continues to show signs of irreversible environmental change.