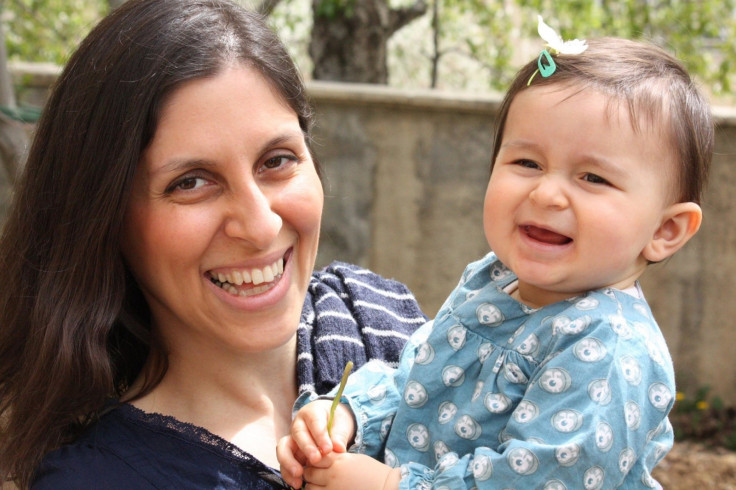 UK Foreign Secretary Boris Johnson is facing resignation calls following his damaging remarks in the case of a British-Iranian woman imprisoned in Iran accused of plotting to overthrow the regime.
Johnson told a parliamentary committee earlier in November that Nazanin Zaghari-Ratcliffe, a charity worker and a project manager with Thomson Reuters Foundation (TRF), was "simply teaching people journalism" in Iran when she was arrested in 2016. The 38-year-old mother from London was sentenced to five years in prison after being accused of leading a "soft coup".
Although his speech was welcomed, Johnson was criticised for incorrectly stating that Zaghari-Ratcliffe was working.
Both TRF and Zaghari-Ratcliffe's husband, Richard, maintain that the woman was on holiday at the time of her arrest – a central part of her defence – and called on Johnson to retract his remarks.
Iran exploited Johnson's comments in court as offering new evidence against Zaghari-Ratcliffe and why she was in the Islamic Republic at the time of her arrest. She was accused of engaging in "propaganda against the regime" and could face an additional five-year sentence.
In spite of calls to do so, Johnson did not fully backtrack on his remarks, nor did he apologise.
However, he admitted he "could have been clearer" in a call with Iranian Foreign Minister Javad Zarif on 7 November.
The Foreign Secretary insisted that his comments were "no justifiable basis for further action" and urged Iranian authorities to release the woman on humanitarian grounds. He also suggested he visit Iran by the end of the year to further discuss the case.
Zarif denied that the developments in the case were related to the Foreign Secretary's remarks.
However, Iran's High Council for Human Rights said last week Johnson's remarks showed that "Nazanin had visited the country for anything but a holiday."
Calls to resign
In spite of Johnson's call to Zarif – a move welcomed by TRF – his gaffe and refusal to publicly apologise have sparked resignation calls, amid fears that his inaccuracy could result in Zaghari-Ratcliffs' detention to be prolonged.
MPS including Labour's Yvette Cooper and Green Party's Caroline Lucas called on Johnson to leave his office.
Former Labour foreign secretary, Jack Straw, said that, should Johnson continue to make these gaffes, he might have to resign, the Guardian reported.
Meanwhile , others – including Conservative Sir Edward Leigh – have defended Johnson, arguing that Iran, and not the Foreign Secretary, should be blamed for the treatment meted out to Nazanin Zaghari-Ratcliffe.
Cabinet minister Liam Fox told the BBC people should not overreact to "slips of the tongue".
Matthew Goodwin Professor at the University of Kent, told IBTimes UK: "There is no doubt that this was a major blunder by the Foreign Secretary, which will fuel calls for him to resign. Though Boris Johnson remains the darling of grassroots Conservative associations, on the international stage he has made a series of fairly basic errors.
"This will cultivate a broader belief within the Conservative Party, and the electorate more widely, that Boris is simply not up to the job, never mind being handed the keys to Number 10 Downing Street,"Goodwin concluded.