Since she was arrested by the Iranian authorities at Khomeini Airport in April 2016, Nazanin Zaghari-Ratcliffe's physical and mental health have been under assault and her human rights have been denied at every turn.
Campaigners, not least her husband Richard, have amplified her plight with sustained and unrelenting commitment, but recent setbacks promise to halt all momentum in the campaign to secure her release.
October had promised so much for Nazanin. Conversations of temporary release were indulged, not through blind hope, but grounded in the framework of Iranian criminal law and conversations shared with Iranian lawyers.
After Nazanin spent 18 months in solitary confinement, without medical assistance or contact with her family, campaigners had allowed themselves hope of her imminent release. This hope was shattered when Nazanin's lawyer in Tehran reported that she faced new charges and 16 additional years in jail.
Fast-forward 24 hours to a pre-scheduled parliamentary debate on human rights in Iran and to the speech of Alistair Burt, minister for the Middle East. "Puzzled, disappointed and deeply concerned" were his words on the developments in Nazanin's case.
Not quite the undiluted outrage of human rights campaigners, but symbolic of the tightrope being walked by British officials working on the case. They sympathise with Nazanin, of course. They want her home, naturally. But they are unwilling to escalate action any further so as to not jeopardise the UK's developing relationship with a state once viewed as irreconcilably hostile.
The problem with this approach is that while it may be reaping dividends for the shareholders of British companies expanding business with Iran, it is not providing anything that resembles payback for Nazanin or her family. A year and the half down the line, and with the very real threat of 16 years imprisonment now hanging over her, business as usual is simply unacceptable.
It is a sickening blow for the family to hear of British businesses striking $600m (£455m) deals for new solar farms in Iran, while the Iranian Authorities deny Nazanin's human rights with apparent impunity. In their quest to sensitively navigate a precarious situation, the government risks appearing to appease a regime making life hell for our citizens.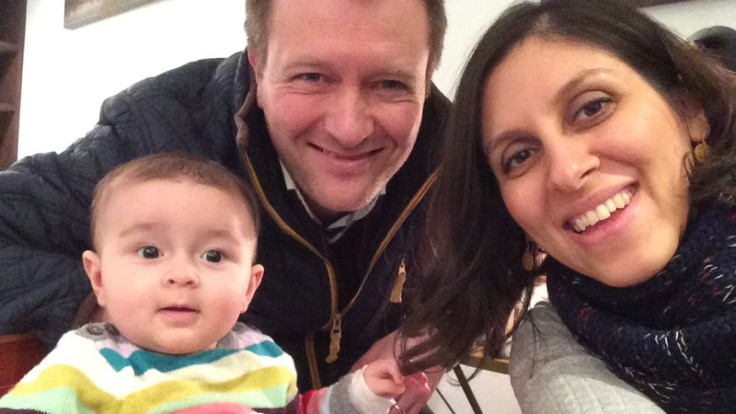 This is not to say that British diplomats are operating within an easy set of circumstances. Notwithstanding the complex factional landscape of Iranian politics, the government points to the fact that the difficulty of this case lies in the fact that Iran does not recognise dual nationality. Whether a citizen holds a British passport or ten others is immaterial, because as far as the Iranians are concerned, Nazanin's Iranian passport means she is Iranian.
However, the British government is not duty bound to subscribe to this narrative. Quite the opposite. To most observers of this case, Iran rejects dual nationality status as an illegitimate pretence used to disregard the human rights of a British citizen for their own internal political ends. Our government should have addressed this from the day Nazanin was detained, but have instead opted for sheepish deference.
Campaigners are all too familiar with updates noting that "conversations have taken place" and that "representations to counterparts have been made", but are fatigued by a clear lack of decisive action. The Foreign Office's longstanding policy of discretion when resolving consular cases means that the family are privy to limited information about what is actually possible. Given the trajectory of the case thus far, they should be forgiven for thinking more can be done.
For many, Nazanin's case has reached the point of no return. Her husband tirelessly continues to tour television studios to keep his wife's trauma in full public view, but he is alive to the fact that he is ultimately at the mercy of events beyond his control.
If we are to believe that this government is serious in its ambitions for "a truly global Britain", a good place to start would be ensuring the safety of our citizens travelling abroad. Until Nazanin is freed, lofty aspirations of Britain as a nation in control of our own citizen's destiny will be hard to believe, and hard to stomach.
The case of Nazanin is a clear-cut human tragedy. A failure of diplomacy yes, but above all else, that an innocent mother has been subject to more than 19 months of illegal detention and separation from her family is absolutely devastating.
---
Tulip Siddiq is Labour MP for Hampstead and Kilburn.
---