The 2016 F1 title winner Nico Rosberg has said that taking away the world championship crown from defending champion Lewis Hamilton is a phenomenal feeling.
The German, who came into this race with 367 points to his name, needed only a podium finish at the Yas Marina Circuit to ensure that he would clinch the title and that is what he did, finishing in the second position on Sunday. Despite losing the race to Mercedes F1 teammate Hamilton, he won the larger prize, becoming the second person in his family after father Keke to win the world championship.
Together the two became only the second father-son duo to win both world titles after Great Britain's Graham and Damon Hill. Rosberg, who will now take a much needed break, also praised his teammate Hamilton who is a three-time winner himself.
"Unreal. Truly, unreal. I hope I don't experience that again anytime soon. It feels like I've been racing him (Hamilton) forever, and he's always just managed to edge me out and get the title, even when we were small in go-karts. He's just an amazing driver, one of the best in history, so it's unbelievably special to beat him, because the level is so high. To take the world championship away from him is a phenomenal feeling," Rosberg said, as quoted by The Telegraph.
The 31-year-old has long been known as an inconsistent performer on the race circuit and has not received the plaudits he deserves as compared to Hamilton who is called by some observers as one of the greatest drivers in the history of the sport. However, with this title win, Rosberg can finally be known as a champion, something which he admits has been a lifelong ambition.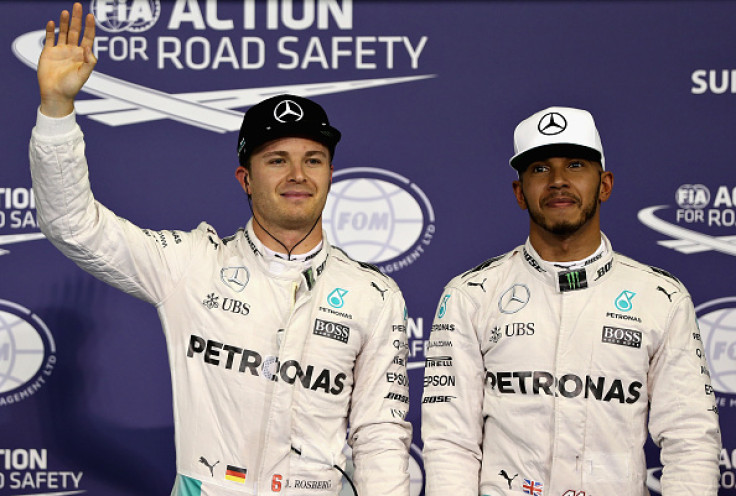 "I don't drive for credit, I drive to win the world championship and I have done it. It was my childhood dream. That's what excites me and that's why I look forward to celebrating with all the people who have supported me," the champion added.