Will oil hit $7 a barrel? BP's CEO Bob Dudley warns crisis equals 1986 slump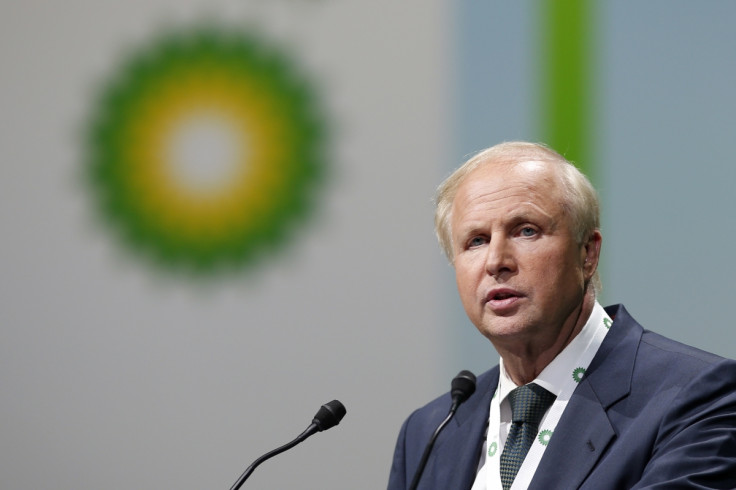 BP's chief executive Bob Dudley has warned that the current crisis in oil prices is as bad as the one the market experienced in 1985 and 1986, when crude prices capped a six year-long struggle by falling as low as $7 (£4.96, €6.42) per barrel.
Oil prices have fallen by a quarter since the turn of the year and by 75% over the last 18 months and, speaking at the World Economic Forum in Davos, Dudley said he expected crude to remain under pressure for the foreseeable future.
"The first and second quarter will be very difficult [...] It is a big shock for producing countries. It reminds me of [the oil crisis in] 1986," he said on Thursday (21 January)
"Prices will remain low for longer but not forever."
Dudley's comments came as both oil benchmarks tumbled further, with Brent crude losing 0.69% to $27.69 a barrel, while West Texas Intermediate fell 1.25% to $28.00 a barrel.
Worries over the ongoing global oversupply exacerbated by Iran's return to action which, according to the US Energy Information Administration, will see the country's annual average crude oil production to grow from the current 2.8m barrels per day (bpd) to 3.1m bpd in 2016.
The figure, which would represent 10% of projected total OPEC production, is forecast to increase to approximately 3.6m bpd in the following 12 months.
"Oil prices are falling because supply is increasing – not due to weakening demand," said Michael McCarthy, chief market strategist at CMC Markets.
"While this may have deflationary impacts, on balance lower input prices for companies are good for profits and the broader economy.
"The coincidence of falling oil and share prices suggests this is a sentiment rather than analysis-driven sell down."
© Copyright IBTimes 2023. All rights reserved.