Some of the most popular pornography websites in the world have teamed up with a range of technology giants including Google, Amazon and Twitter to protest US government plans to dismantle legislation that ensures all online data must be treated equally.
Known as net neutrality, the 'open internet' principle cemented in US law back in 2015 meant that internet service providers (ISPs) could not independently limit access to the web, intentionally slow service speeds, or charge additional fees to view specific sites.
On Wednesday 12 July, more than 170 companies and popular brands came together to protest ongoing plans to roll back the existing law, hotly debated for years as ISPs including AT&T and Verizon continue to argue the regulation stifles innovation.
Firms taking part include Amazon, Google, Facebook, Reddit, Netflix, Mozilla, Dropbox, Twitter, GitHub and many more. But to warn the general public, it's perhaps the inclusion of PornHub, YouPorn and PornMD which could have the biggest impact.
"Internet service providers could create special fast lanes for content providers willing to pay more. That means slow streaming, which, especially in regards to online porn, is quite problematic as you can imagine," said PornHub's VP Corey Price.
As such, as part of the protest, PornHub placed a banner ad on the top of its website which reads: "Slow porn sucks. Join PornHub in the fight to save Net Neutrality". It included a spinning loading icon to show what it would be like if the website ran at a slower pace.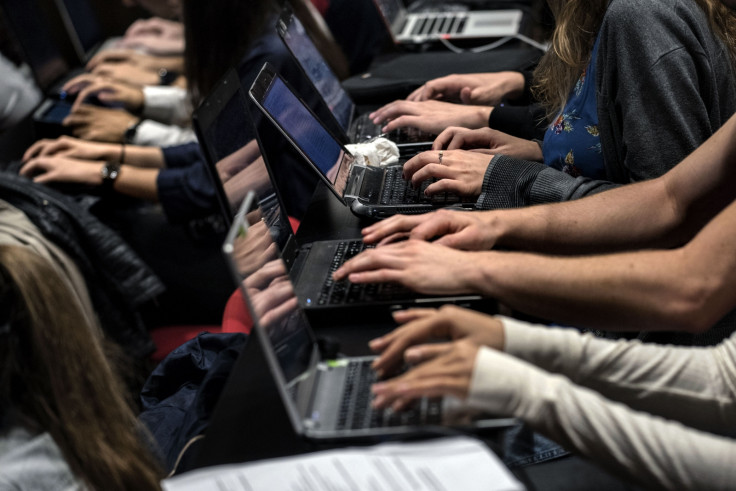 With 10 million registered users, 92 billion views a year and 75 million daily visits, PornHub's reach should not be underestimated. As part of the wider campaign, other websites took action - from full page advertisements to shorter blog updates and the slowing of page loading.
The massive protest, organised by Fight for the Future, freepress, and Demand Progress, comes less than a week before an initial consultation period by the Federal Communications Commission (FCC) is set to close. On the day of the action, social media was buzzing with comments.
"The FCC wants to destroy net neutrality and give big cable companies control over what we see and do online. If they get their way, they'll allow widespread throttling, blocking, censorship, and extra fees," a strongly-worded statement from the campaign read.
The day of action was demanded after FCC chairman Ajit Pai, appointed by US president Donald Trump in January 2017, promised to slash the current law. Pai was criticised due to the fact he was previously employed at Verizon, viewed by many as anti-net neutrality in stance.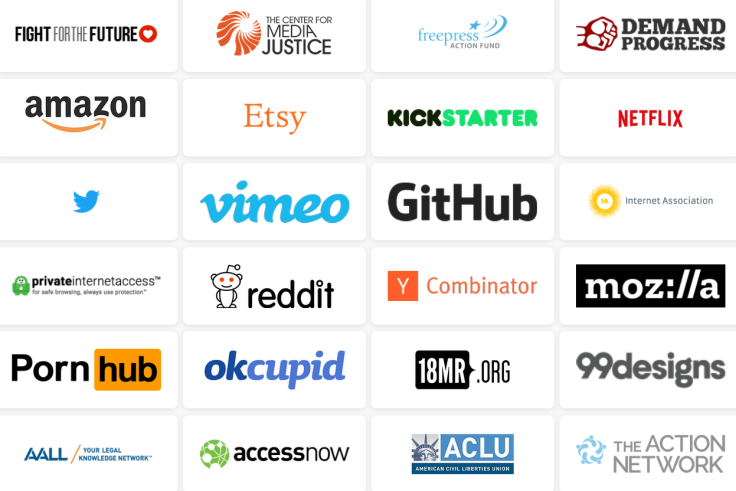 A multitude of tech firms released statements in support of the current law, including Twitter, Google and digital rights group, the Electronic Frontier Foundation (EFF).
"The FCC is moving quickly through a rulemaking process to gut the core entrepreneurial and consumer protections that are the heart of the innovation economy. The FCC should abandon its misguided effort," wrote Twitter's public policy manager Lauren Culbertson.
Google commented: "Internet companies, innovative start-ups, and millions of internet users depend on these common-sense protections that prevent blocking or throttling of internet traffic, segmenting the internet into paid fast lanes and slow lanes.
"Thanks in part to net neutrality, the open internet has grown to become an unrivalled source of choice, competition, innovation, free expression, and opportunity. And it should stay that way."
Meanwhile, Elliot Harmon, an EFF activist, wrote: "The fight over net neutrality isn't just about consumer protection, though: it's about your freedom of speech.
"If big ISPs win this fight, the next iteration of the Internet might look something more like cable TV, where providers have a great deal of influence over which messages their members hear—and they can deprioritize or even flat-out block content they don't like."
The AT&T hypocrisy?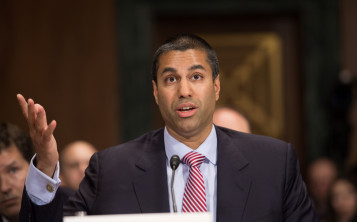 US service provider AT&T made the surprising move of coming out in favour of the protest day – despite a long history of attempting to circumvent net neutrality proposals.
Back in 2012, it was caught blocking access to Apple's Facetime unless fees were paid.
Nevertheless, the firm's senior executive vice president Bob Quinn published a lengthy blog claiming the company was joining the campaign "because it's consistent with AT&T's proud history of championing our customers' right" to an open internet.
Not everyone agreed. Evan Greer, a spokesperson for organisers Fight for the Future, told The Verge: "I have to admit, this is so ridiculous I'm laughing out loud. AT&T and other companies like Comcast and Verizon have waged an all-out war on net neutrality protections, because they want to be able to charge internet users and start-ups extra fees, and squeeze all of us for more money for less internet."