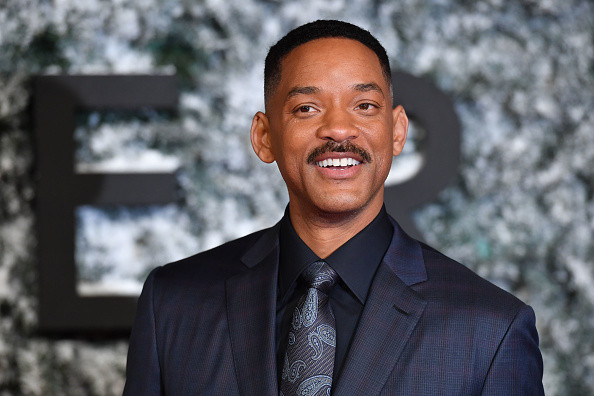 In 1999's Wild Wild West, his character was on the receiving end of a barrage of racist jokes and now Will Smith has revealed what it feels like to play the perpetrator.
The Hollywood actor, who plays police Daryl Ward in Netflix original movie, Bright− which takes place in a Los Angeles-based alternate universe fairy tale creatures such as orcs and elves− said that it was rare to see a black man play a racist in films.
"As a black dude you just don't get a lot of movies where you're a racist," he told Empire magazine. "It's rugged and powerful and really bizarre for me to be on the other side of that."
With a rumored budget of upwards of £90m, Bright is the most expensive film Netflix has ever commissioned.
Smith, who also acts as executive producer, revealed at Comic-Con why he chose to make a movie for Netflix, bypassing a traditional theatrical release. "I have a 16-year-old, a 19-year-old, and a 25-year-old at home, and their viewing habits are almost anthropological," he explained, saying that there was no need for Netflix to cannibalise the theatrical experience. "It's a great study to see how they still go to the movies on Friday and Saturday night, and they watch Netflix all week. It's two completely different experiences."
While Bright explores the tensions between people and creatures rather than humans, Smith himself has been at the forefront of conversation about diversity in recent years. In 2016, he chose to boycott the Academy Awards in response to #Oscarssowhite race row.
Watch the Bright trailer here:
At the time, the Men In Black star told the BBC that he wanted to bring attention to what he considered a broader issue."Hollywood is experiencing a regression that is reflective of a social regression that America is experiencing," he said. "There's something happening in our country that is being reflected in Hollywood, that's being reflected in the Academy, that I for one want to be a part of making."
Bright, which also stars Noomi Rapace, Lucy Fry, Edgar Ramirez, Ike Barinholtz, Enrique Murciano, Jay Hernandez, Andrea Navedo, Veronica Ngo, Alex Meraz, Margaret Cho, Brad William Henke, Dawn Olivieri, and Kenneth Choi will be released on Netflix on 22 December.