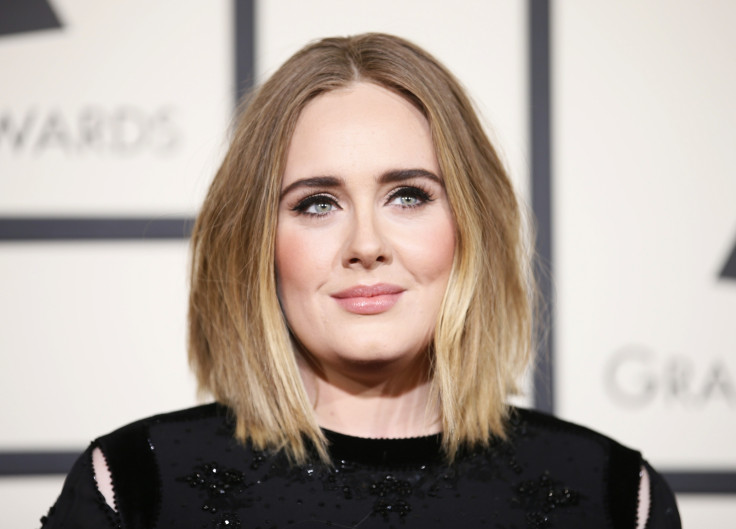 After winning an Oscar for best original song for James Bond's Skyfall in 2013, it looks like Adele is considering taking her career in a new direction. The Sun reports that the British Powerhouse could soon be making her acting debut in the big screen remake of Oliver!
Insiders tell the publication that the 29-year-old Hello hitmaker is in talks with Hollywood film bosses to play the role of Nancy, the character originally played by Shani Wallis, in the hit musical.
Not only will the role allow her to show off her acting chops, she believes the family-friendly gig will free her up to spend more time with her four-year-old son, Angelo.
"It would be a major part for her and she's seriously considering it," the source said.
"She's talked about Angelo being her number one priority and she sees this as a role that he could appreciate too.
"It would be a new challenge for her but one she would definitely be up for."
While few details have been revealed, West End impresario Sir Cameron Mackintosh− who masterminded the 2012 big screen adaptation of Les Miserables− is believed to be producing the movie.
He will be hoping to emulate the success of Carol Reed's 1968 film adaptation which starred Mark Lester as Oliver, Jack Wild as The Artful Dodger and won 12 Academy Awards, including the coveted Best Picture.
Back in June, Adele hinted that her current tour could be her last. In an emotional handwritten letter to fans posted on Instagram, she explained her decision to take an indefinite break from touring after extensive promotion of her third album 25.
Watch the trailer for the 1968 big screen musical Oliver!
"Touring is a peculiar thing, it doesn't suit me particularly well. I'm a real homebody and I get so much joy in the small things." she said. "Plus I'm dramatic and have a terrible history of touring. Until now that is! I've done 119 shows and these last 4 will take me up to 123, it has been hard but an absolute thrill and pleasure to have done. I only ever did this tour for you and to hopefully have an impact on you the way that some of my favourite artist have had on me live."
She added that she "wanted my final shows to be in London because I don't know if I'll ever tour again and so I want my last time to be at home. Thank you for coming, for all of your ridiculous love and kindness. I will remember all of this for the rest of my life. Love you. Goodnight for now".