The John Lewis Christmas advert has finally arrived and the verdict is out on the store's choice of song. Electronica collective the Vaults have covered Randy Crawford's classic One Day I'll Fly Away but reactions to the band's rendition have been mostly lukewarm so far. Still, will the group manage to claim the UK number one next week?
Released on 10 November, the two-minute clip sees a couple hide a trampoline in their garden as a present for their daughter Bridget. Later in the night, a host of wildlife find themselves bouncing around together leaving the family's dog Buster The Boxer out of the fun. Fortunately, Buster is able to enjoy the trampoline all to himself on Christmas morning.
The Vaults' orchestral rendition serves as the soundtrack and while a stunning cover, it has not tugged at everyone's heartstrings. One commented: "Not a fan of the song choice on the John Lewis advert, boxer is amazing though," while another critiqued: "The John Lewis Xmas Advert - S**t version of a great song but will forgive them as there is a BADGER in it!!"
Another chimed in: "Can't see John Lewis topping last years advert. The song choice and everything was just so good, yet so sad," while one other said: "So disappointed with The John Lewis christmas advert, the song wasn't even good."
After rumours that John Lewis would use a David Bowie song following the singer's death in January, one disappointed viewer said: "I feel like John Lewis have missed something by not using a Bowie song for the Christmas advert."
Vaults did manage to impress some viewers with one commenting: "John Lewis have used our fave song in the Christmas advert AND ITS AMAZING," while another said: "The new John Lewis advert is out with a cover of this song and it reminds me how much it makes me cry."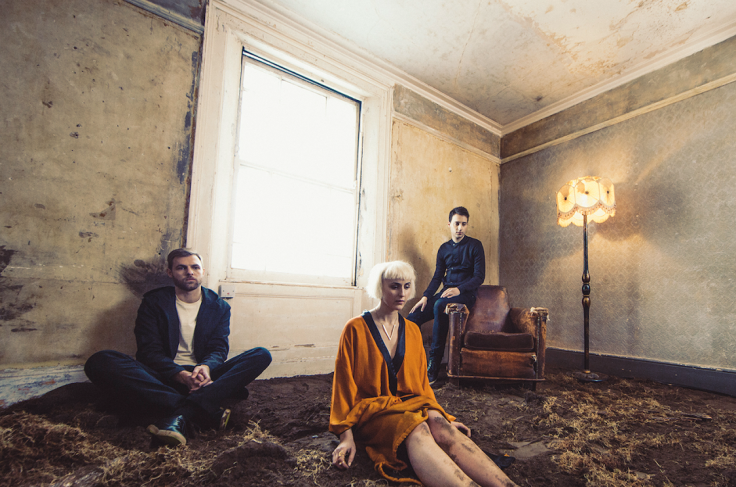 Some cover versions featured in John Lewis' iconic Christmas adverts have a history of chart success. Gabrielle Aplin soared to number one with her cover of Frankie Goes To Hollywood's The Power Of Love in 2012 while Lily Allen also claimed the top spot in 2013 with her version of Keane's Somewhere Only We Know. John Lewis started the tradition of covering famous songs in 2009 with Taken By Trees putting their own spin on Guns N' Roses' Sweet Child Of Mine.
Vaults have just missed out on entering this week's UK singles chart but the fate of their One Day I'll Fly Away cover will be announced on Friday 18 November.
Listen to the Vaults' One Last Night: