John Lewis has released its annual much-anticipated Christmas advert, this time involving a dog named Buster. The two-minute ad features a father on a cold winter morning constructing a trampoline in his back garden which is eventually used by a host of animals.
As the daughter of the family, Bridget, runs out to jump on the trampoline, she is beaten to it by her pet dog which has spent the previous night looking on on envy as it is used by wild animals.
The ad, which cost £1m to produce, ends with the strap line "Gifts that everyone will love".
As is tradition with John Lewis, the advert contains a whimsical soundtrack, this time a cover of One Day I'll Fly Away by the Vaults.
This year, the retailer has partnered with The Wildlife Trusts to help "protect and restore our nation's wildlife and natural habitat for our children today and in the future".
Craig Inglis, customer director at John Lewis, said: "2016 has certainly been quite a year, so we hope our advert will make people smile.
"It really embraces a sense of fun and magic, reminding everyone what it feels to give the perfect gift at Christmas.
"Each year we work with a charity which fits our ad, and we hope this year's campaign will encourage more children to discover a love of British wildlife and encourage support of The Wildlife Trusts."
Last year's John Lewis ad, which has now became become as synonymous with British Christmas as Slade and the Snowman, featured a featuring a young girl who strikes up a relationship with elderly man living on his own on the moon.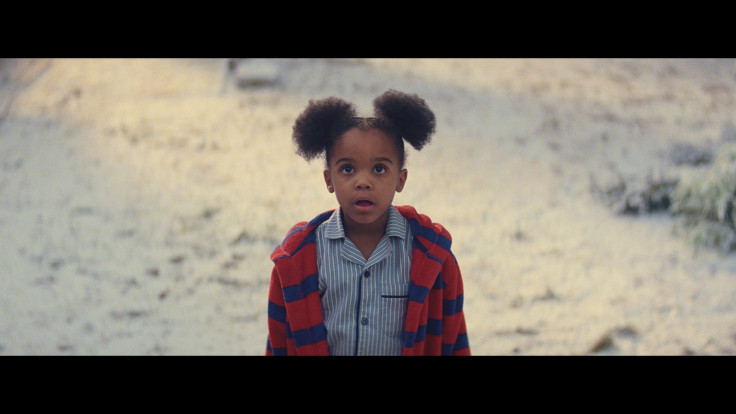 Stephanie Hilborne, chief executive of the Wildlife Trusts said: "The Wildlife Trusts believe that everyone should have the opportunity to experience the joy of wildlife and wild places in their daily lives. So John Lewis putting some of our most beautiful British wild animals at the centre of their Christmas advert and making The Wildlife Trusts their charity of choice this Christmas is great news. With this support we will be able to inspire thousands more children about the wonders of the natural world."
Blythe Pepino, lead singer of the Vaults said: "We were approached about doing a version of 'One Day I'll Fly Away' for the iconic John Lewis Christmas ad and loved the song choice. It's such a powerful and beautiful song, made famous by the amazing Randy Crawford. Recording it at the Abbey Road studios with the talented, producer Chris Hill, and a 70 piece choir and 66 piece orchestra, was a truly incredible experience."
The advert will air for the first time on terrestrial TV tonight (10 November) at around 9.15pm.