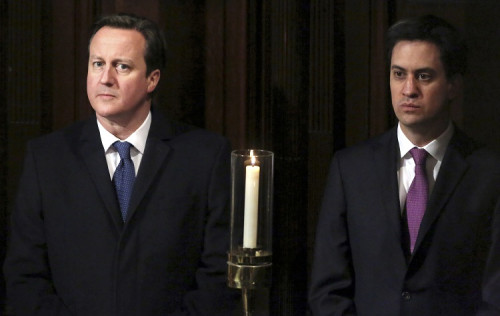 William Hill, which has come under pressure from the government over high-stake betting machines, has sought to diminish investors' jitters by voicing its commitment to a new gambling industry code.
William Hill's fourth quarter results showed that it finished the year strongly, despite a noticeable dip in value after comments made last week by David Cameron about the problem of gambling terminals which allow customers to bet over £300 per minute.
William Hill has said it will adopt the recommendations of the voluntary Code for Responsible Gambling, which the Association of British Bookmakers (ABB) has said should be implemented by March 2014.
"We are committed to the implementation of the ABB's [Association of British Bookmakers] new Code for Responsible Gambling by March 2014. In addition, we and the industry will continue to work with both government and the regulator to look at additional harm reduction measures, such as increasing the level of responsible gambling messaging in advertising, to supplement the Code," said William Hill in a trading update.
New "tools" to help people addicted to fixed-odds betting terminals will include means by which customers can limit the time or money they spend on the machines, or, in extreme cases, self-exclusion measures, whereby betting shop staff will no longer entertain customers at their own request.
The Gambling Commission estimated there are more than 33,000 of these machines in betting shops - generating over £1.5bn a year in revenue.
Ed Miliband, the leader of the Labour Party, previously pledged that he would legislate to put betting shops in a separate use class so that councils can use planning powers to control the number of fixed odd betting terminals (FOBTs) opening in their area.
On its results, Ralph Topping, chief executive of William Hill, said: "Q4 proved a strong end to the year as we enjoyed continued momentum in Sportsbook with 38% more wagered in Q4 on a 13 week basis than last year. This demonstrates our competitive strength in Online ahead of the expected introduction of the Point of Consumption tax in December 2014.
"We made good progress on key initiatives in the quarter: improving our mobile gaming offer, rolling out the Eclipse gaming machine to over a third of our estate and continuing to enhance Australia's digital capabilities. It is also pleasing to see a turnaround in the profitability of our US business in our first full year of ownership."
The company will announce its final results for the 52 weeks ended 31 December 2013 on 28 February 2014.