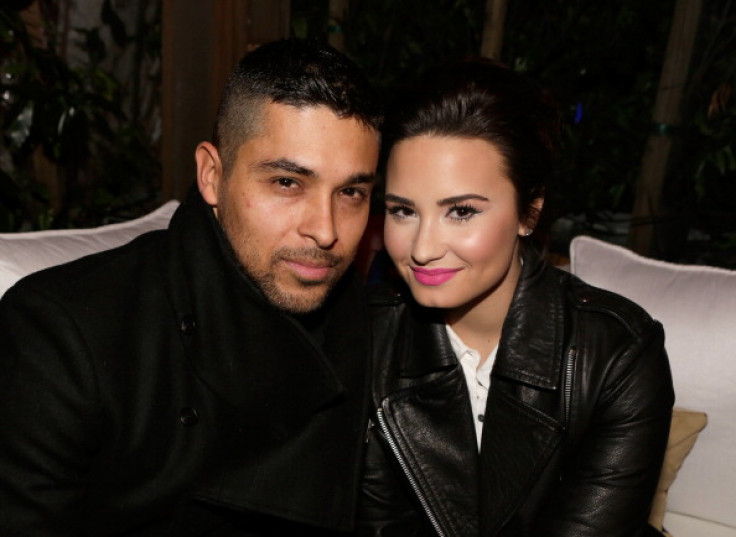 American actress/singer Demi Lovato and her long time boyfriend Wilmer Valderrama are constantly supporting each other by lovely gestures.
The 35-year-old actor recently revealed that he was embarrassed by one of the 22-year-old singer's social media post.
Lovato shared a shirtless photo of Valderrama, from the upcoming second season of his show From Dusk Till Dawn.
"Are you fucking kidding me?!! I'm so in love it's ridiculous," she captioned the image. "He worked so hard for so long in preparation for this role... I couldn't be more proud of him.. mancrushwednesday #fromdusktilldawn"
"I was a little embarrassed! That was one of the first exclusive shots of the show, and I was a little embarrassed about her comments, but I was really flattered. She's been very supportive of me and very supportive of all the stuff that's been happening. I'm having quite an exciting year, so I was really honored," he told People.
The Heart Attack songstress and the former That '70s Show star have been dating on and off since 2010.
During an interview with HuffPost Live, Lovato opened up about her relationship with Valderrama.
"For us, we wanted to keep our private lives private, and we still do. But as we've been in a relationship on and off, gosh, almost 5 years now... people are seeing us more together. We thought you know what, if paparazzi gets us, whatever," she said. "But, we're in control of what we're able to post online, so we're very open about our relationship."
"I also wanted to give him a lot of credit that he never takes... He'll never take credit for a lot of my sobriety and my recovery but I guarantee it, I wouldn't be alive without him today," Lovato added.