Demi Lovato showed her support for Bruce Jenner by dedicating a song to the reality star during her concert in Auckland, New Zealand.
The singer paid tribute to Jenner for his courage in opening up in an emotional TV interview with Diane Sawyer in which he revealed he is to undergoing gender reassignment.
Dedicating her empowering song Warrior to the 65-year-old, the singer referred to the Olympian as a 'hero.'
She said: "I just want to dedicate this song...It's so cheesy that I'm even doing this, but f**k it, whatever. I want to dedicate it to someone who became an even bigger hero last night: Bruce Jenner!"
"By the way, never ever thought I'd dedicate a song to him but he was honest and he was open with his story. No matter if you agree with it or not, he probably saved so many lives and educated so many people [about] transitioning into becoming a woman and being transgender and what that's all about. So, yeah, I just want to dedicate it to Bruce Jenner," she added.
In the ABC interview which was watched by almost 17 million people, Bruce put an end to months of speculation about his changing appearance, telling Sawyer: "For all intents and purposes, I am a woman. My brain is much more female than it is male. That's what my soul is. Bruce lives a lie. She is not a lie."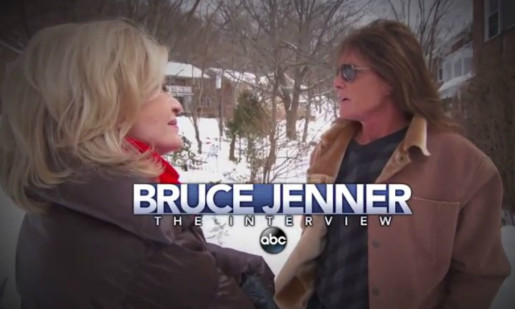 During the interview, he also admitted that he has been regularly taking female hormones and plans to complete his transformation to life his life as woman.
Lovato, who kicked off her world tour on September 6, 2014 also showed her support for the reality star, tweeting a message on the night of his interview.
She wrote: "'#f**kyeahbrucejenner...so beyond brave... You're going to save lives by sharing your story.. God bless you and your heroic soul."
The entire Kardashian-Jenner clan have been vocal in expressing their support for Bruce Jenner.