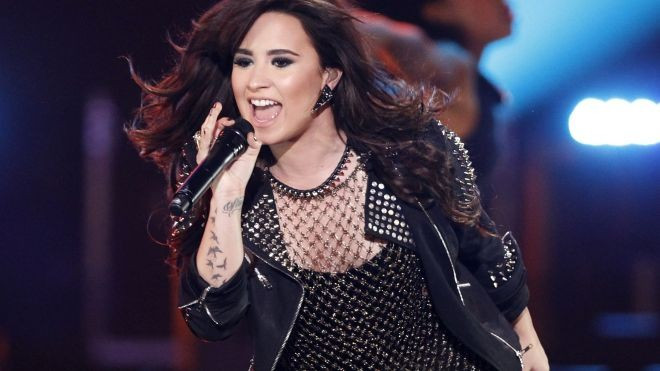 Several explicit pictures of actress-singer Demi Lovato are again circulating online.
On 4 April, topless photos the former Disney star and boyfriend Wilmer Valderrama were received and posted by Egotastic! In the images, the two were seen hugged up in bed and kissing.
More photos showed a dark-haired woman, who looks identical to Lovato in various compromising positions, including one in where she is lying topless in bed.
Though Lovato did not speak up about the racy pictures scandal, the 21-year-old sent a tweet in Spanish which translates to, "I am strong, I am a fighter. Do not underestimate me," along with a photo of herself, with a fight face.
Previously, Radar Online had revealed that "multiple X-rated and self-shot" images of the X Factor judge were offered for sale to the website.
"These are Demi. The collection I have show some nude, including face, some including parts of the body Demi is known for — tattoos, butt, chin. Then, I have pictures of her getting rowdy... I can guarantee you these photos are legitimately of Demi," the person who attempted to sell the images told the website.
However, Lovato had pranked fans in 2012, where she claimed that her Twitter account had been hacked and a naked photograph of herself had been posted online.
"Demi's twitter is hacked," she tweeted, adding, "Want to see Demi naked? Here it is..."
She then posted a picture of a nude Barbie doll with her head photoshopped on top.
"Hahahahahahhaha I'm sorry y'all... But I had to... GOTCHA!!