Cortana, the Windows 10 personal assistant, can be used for diverse applications such as managing your calendar events, tracking app packages, finding user files, chatting with a buddy, sharing jokes or even getting the most accurate listing of ambient temperature and weather conditions in your current or specified location.
Here are a few simple ways of activating Cortana to check weather conditions anywhere:
With 'Hey Cortana' enabled on your computer, just say "Hey Cortana, what's the weather in Boston?" into the mouthpiece or microphone
Alternatively, use the keyboard shortcut: Windows key + C, to activate Cortana's listening mode. Then speak into the microphone, "What's the weather in Seattle?"
If you are expecting a texted response from Cortana instead of the vocal version, just type out "Weather San Francisco" in the search field. Alternatively press the keys: Windows key + S to launch Search.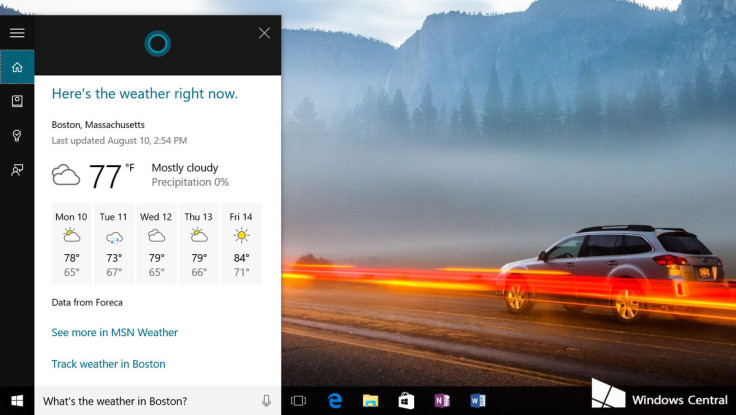 Although you can see the current weather status without hitting the Enter key, you will be able to see a five-day forecast, if you tap the Enter key after typing out the search term in Cortana.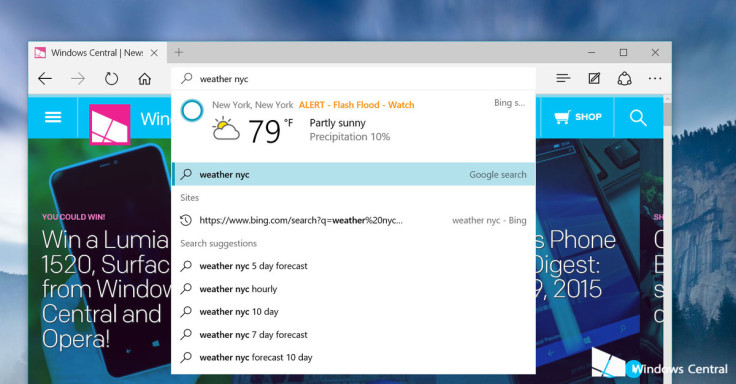 While using Microsoft Edge, just type in "Weather New York" into the address bar and Cortana will display the weather information underneath the search field without even loading a web page.
If you are still not satisfied with the weather report or the details displayed by Cortana, you can always try using the built-in weather app in Windows 10 or download some top rated weather apps for Windows 10 such as Amazing Weather HD and Appy Weather.
[Source: Windows Central]