Windows 10: How to enable Dark Theme mode, upgrade Home to Pro edition
Windows 10 harbours a bunch of hidden features and upgrade options that are not easily accessible, unlike in previous releases like Windows 8.1.
However, Microsoft has offered powerful options such as the GodMode and Dark Theme mode to change the way you customise the UI looks or interact with the new operating system.
Folks at Redmond Pie have shared the registry trick to change the default theme of Windows 10 to Dark Theme mode in simple steps:
How to enable Dark Theme mode in Windows 10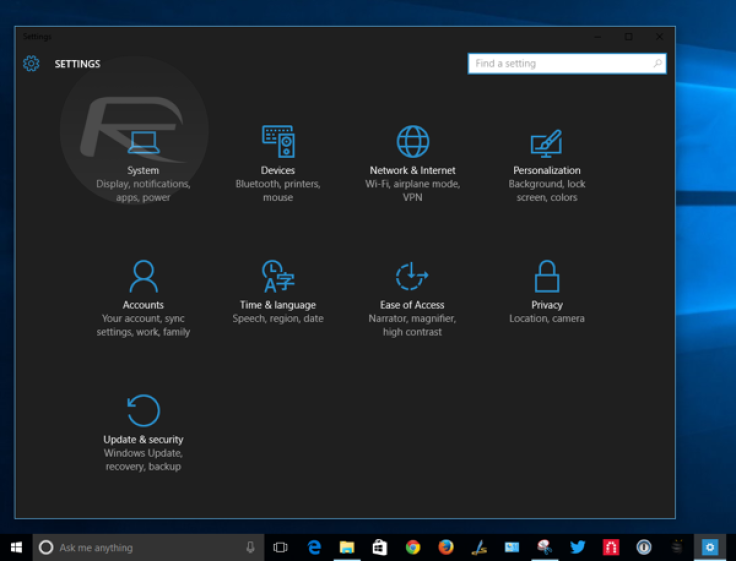 Step 1: Type Regedit in Start Menu's search bar and hit Yes to confirm permission to execute the request. This should launch the Registry Editor.
Step 2: In the Registry Editor window, go to the following key entry: HKEY_LOCAL_MACHINESOFTWAREMicrosoftWindowsCurrentVersionThemesPersonalize.
Step 3: On some PCs the personalize key might be missing. If this is the case, just create a new key named Personalize: Right-click on the Themes key and choose New > Key and name it as 'Personalize'.
Step 4: Right-click on the new Personalize key and choose New > DWORD (32-bit) Value.
Step 5: Set the new DWORD key name to AppsUseLightTheme.
Step 6: Ensure the value is set to '0' (by default) in the Value data text entry field.
Step 7: Repeat steps 1 through 5, but for the following key: HKEY_CURRENT_USERSOFTWAREMicrosoftWindowsCurrentVersionThemesPersonalize.
Step 8: Close the Registry Editor.
Step 9: Log out of Windows 10 by clicking Start Menu and then tapping on your user profile photo and choosing Sign out.
That's it. Your Windows 10 should now be running in Dark Theme mode.
If you are looking for more advanced features and options, then you should upgrade your existing Home version to Pro version of Windows 10, using the guide below (courtesy Redmond Pie):
How to upgrade Windows 10 Home to Pro Edition
Step 1: Launch the Settings app by pressing and holding the keys: Windows key + I.
Step 2: Then browse to Update & security > Activation.
Step 3: A button titled 'Go to Store' should be visible at the bottom of this window. Just click it and Windows Store should now launch with a special upgrade page.
Step 4: Go to the Home tab and there will be a banner saying 'Upgrade to Windows 10 Pro' followed by a blue button with a price tag - $99.99. This is the price for the upgrade and if you are satisfied, just click it to upgrade your Windows 10 Home to Pro edition.
© Copyright IBTimes 2023. All rights reserved.