Microsoft has just started rolling out its first major post-launch update for Windows 10 with build number KB3081424, which reportedly brings new non-security related feature and functionality enhancements.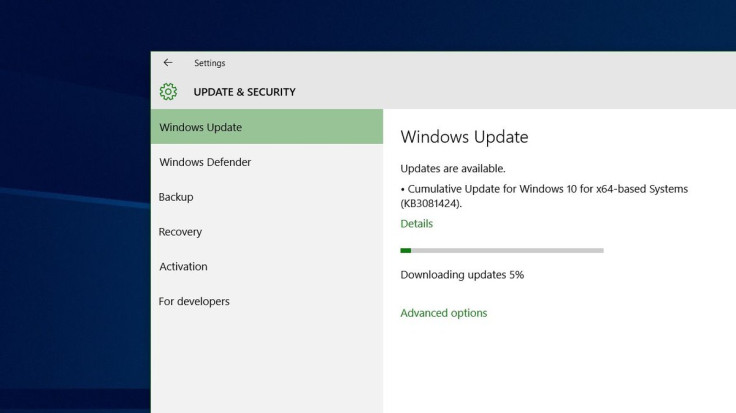 Although earlier reports hinted that the build would be called 'Service Release 1' or SR1, the company seems to have changed its plans by changing the name as well as the proposed release date from 10 August.
Check out the complete release notes from Microsoft:
"Windows 10 updates are cumulative. Therefore, this package contains all previously-released fixes (see KB 3074683). If you have installed previous updates, only the new fixes that are contained in this package will be downloaded and installed to your computer."
With just 325MB in size, this seems to be just the bug-fix and performance update that was being rumoured for quite some time.
This update is available for download via Windows Update and can be downloaded or installed automatically using the automatic update feature. You must restart the computer once the update is installed for the changes to take effect.
[Source: Microsoft]