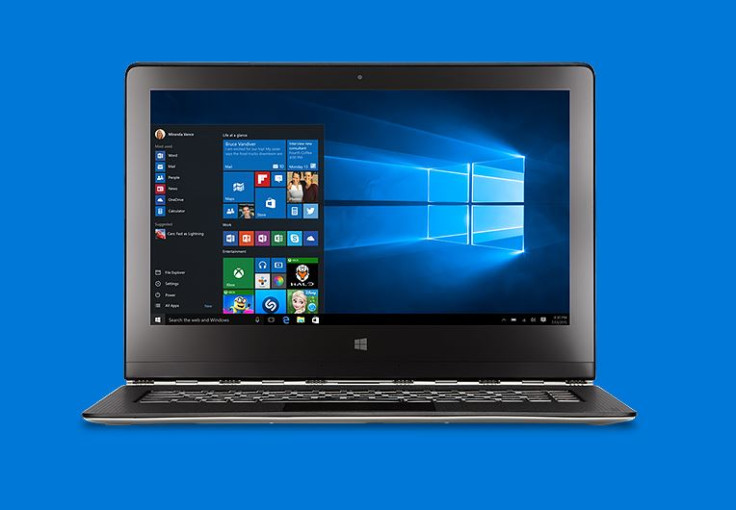 Windows 10 users can now install and run Android applications and games, and can test the full Android Lollipop environment on their PCs via AMIDuOS. With this software, users of Windows 7/8/8.1 and 10 can also run Android apps on their Windows-only computers and laptops by configuring Android Lollipop as a dual-boot.
AMIDuOS is available as a free test version package for 30 days. The software costs $15 (£9.5) for users who wish to run Android Lollipop on their Windows PCs.
Follow the steps below to run Android Lollipop on a Windows 10 PC/laptop using AMIDuOS?
IBTimes UK will not be held liable for any damage to the device. Users are advised to proceed at their own risk.
Step 1: Download AMIDuOS, on your Windows 10 computers.
Step 2: Follow on-screen instructions to install AMIDuOS. Upon installation, enable Virtualisation within your PC. This step is optional, but recommended for reliability. For enabling Virtualisation, navigate to your computer's BIOS setup by pressing F10/Escape/Del after rebooting. Turn on Virtualisation from the Virtualisation menu under CPU/System Settings.
Step 3: In desktop mode, download gapps. Click here to download. This application package brings Google Play Store to your PCs. Save the downloaded archive files in any location.
Step 4: Launch AMIDuOS. Check for an Android screen. This should serve as the lockscreen.
Step 5: Minimise AMIDuOS Android screen without closing the window, navigate to the gaaps archive file that were downloaded in step 3.
Step 6: Select "Apply to DuOS" by right-clicking the archive file. This process ensures Sideloading of Android Lollipop packages on the emulator. AMIDuOS will automatically restart.
Step 7: Once AMIDuOS restarts, the traditional Google installation process begins. Sign-in using your Google Account credentials. Follow on-screen instructions to complete installation.
Step 8: Download Android Lollipop apps from Google Play Store, run these and verify smooth operation on your Windows 10 PC.
[Source: PhoneArena].