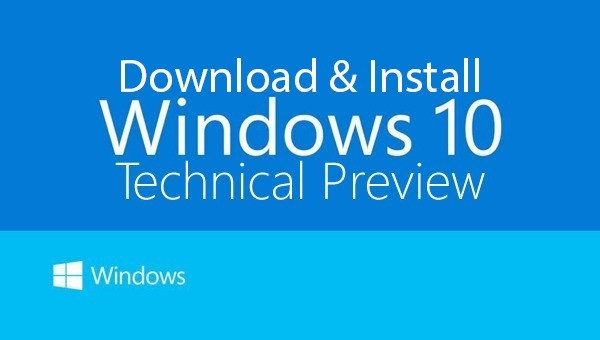 Close on the heels of launching a major Windows keynote event for the new year, Microsoft has released the latest Technical Preview build 9926 for Windows 10 with support for Cortana integration and Xbox App.
There is some great news for subscribers of Windows Insider Program, as they would now be eligible for a free upgrade to Windows 10 or be able to install a fresh copy of the same with a host of bug fixes and performance improvements.
As Redmond Pie reports, Cortana integration and Xbox App are the stand out features ported into the new Technical Preview (build 9926) along with half a dozen more additions relating to design functionality, and app integration.
One can now view his/her friends' activities via Xbox App and post messages to their timelines, besides viewing DVR videos directly from the Windows 10 machine.
Cortana, the voice assistant, is another major component built into the search feature of Windows 10, which also gets a major design revamp with a new Action Center that integrates all the notifications in one place.
Xbox One to PC streaming is another key feature expected to be supported with future updates for Windows 10.
On the downside, the new Technical Preview release for Windows 10 is yet to add support for Microsoft's new browser, codenamed Project Spartan.
Nevertheless, power-users will enjoy the benefits of the new Continuum feature of Windows 10 that enables seamless, uninhibited task switching between a tablet and PC.
Here is a brief guide on how to upgrade your PC with Windows 10 Technical Preview (build 9926) via Windows Update:
To begin with, just sign up for the Windows Insider program from here.
The new Windows 10 Technical Preview build will be available for download and installation via Windows Update. NOTE: The update should happen automatically in the background, if you leave your computer turned on or in sleep mode.
Alternatively, you can install the Windows 10 update manually by disabling the automatic update under Windows Update settings.
Then go to PC Settings > Update and recovery > Preview builds and click the Check Now button, if you want to get the update instantly.
As this is a full build or final build of the release, it will allow users to perform a clean upgrade with reinstallation of apps and settings.
For beginners, here is a complete step-by-step guide to clean install Windows 10 Technical Preview (any build) via ISO image.