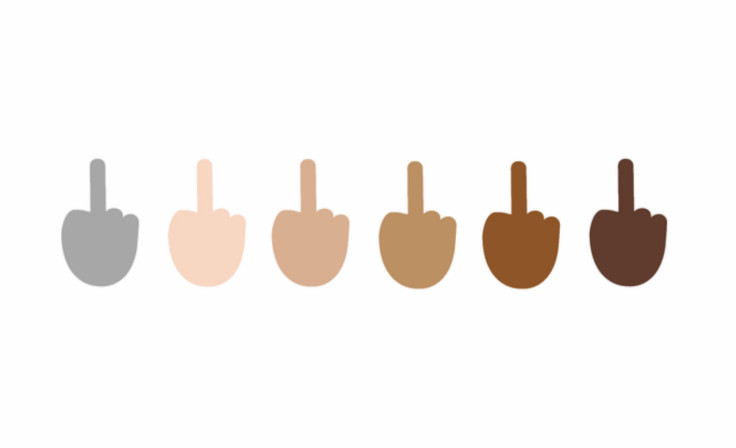 Microsoft is adding a new array of emojis to the hotly-awaited Windows 10 operating system that includes a middle finger that will let you flip another user off and a range of different skin tones.
The addition of the middle finger would make Microsoft the first big tech company to support such an emoji in an operating system – neither Apple nor Google currently support this gesture in either iOS or Android.
"The middle finger emoji was approved as part of Unicode 7 in mid-2014, yet has curiously remained absent from iOS, OS X, Android, and Windows. Until now," Emojipedia said.
According to Emojipedia, there are a whole host of emoji changes that will be included in Windows 10, such as a sassy information desk person with flushed cheeks, an emoji doing the Vulcan Salute hand gesture from Star Trek and face emojis with a variety of expressions.
Microsoft is also going a step further to move away from the traditional yellow face emoji, instead opting for a neutral grey colour, which follows a recommendation by the Unicode Consortium that the default skin tones for emoji should strive to be generic, or rather non-human in appearance.

The grey emoji will appear when no skin colour is selected, but users can also choose to use emoji in the colour of their choice, from pale pink to brown.
Apple was the first major tech company to introduce racially diverse emojis when it released 300 new emojis in March on iOS 8.3 and Mac OS X 10.10.3.
In 2014, the lack of emoji options for people of different races led to a petition on DoSomething.org backed by Miley Cyrus collecting thousands of signatures and being sent to Apple's CEO Tim Cook.
A report by SwitKey found that different countries prefer certain emoji more than others. For instance, Canadians liked to use the poo emoji more than any other country, while the French used the heart emoji four times more than any other language.
Australians were found to use alcohol-themed emoji the most, as well as using the drug emoji 65% more than other countries, while UK users were second most likely to use the raised fist emoji after the US, and Arabian users were most likely to use flower and plant emoji, as well the dancing lady in the red dress emoji.