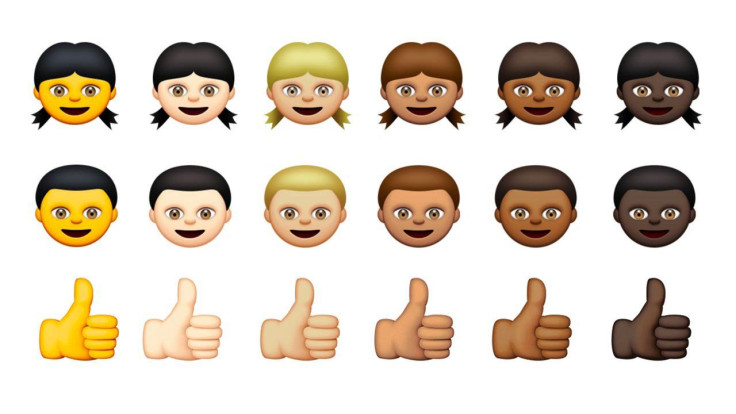 Users of Apple's iPhones, iPads and Macs will soon be able to send messages using a much broader range of emojis which are both more racially and sexually diverse.
Developer previews of Apple's next update to both iOS and OS X have revealed that the tech giant is adding over 300 new characters allowing them to use emoji faces and hands in six different skin tones.
The updates will be available in iOS 8.3 and Mac OS X 10.10.3 which are expected to be released to the public next month. Users will be able to click and hold on any emoji in the "people" set which look human to change their skin tone.
"Apple supports and cares deeply about diversity, and is working with The Unicode Consortium to update the standard so that it better represents diversity for all of us," said an Apple spokesperson.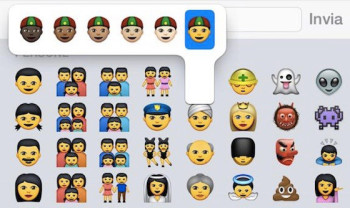 The palette of skin tones created by the Unicode Consortium are based on the Fitzpatrick scale, which was developed by dermatologists to classify different types of skin by how easily they burn or tan.
There will also be emojis to represent same-sex relationships, including families with two mothers and families with two fathers, as well as 32 new country flags.
Still no red heads
Apple's update to its emoji keyboard is a response to outcry from the public over limited options for people of different races.
At the moment, there are only three characters that represent non-Western races – a man wearing a Chinese skull cap with a braid, a man wearing a turban, and a man wearing a Cossack hat.
Last March, a petition on DoSomething.org supported by Miley Cyrus collected many thousands of signatures - together with pictures of users imitating the emoji representing the "No good gesture" - which was sent to Apple's CEO Tim Cook.
It's great to see more racial diversity in faces and skin tones from Apple, but the one hair colour that is still conspicuously absent is red hair. Perhaps a new petition by ginger-haired people is in order.